About Us
At Record Head, we're proud to be the best place in the Milwaukee area to buy, sell and trade used media, movies and music. Our journey has been a long one, and it's our experience that allows us to provide the best customer service in the business. Since our foundation over 40 years ago, the entire Record Head staff has worked to cultivate a community around the music and other media we love. 
Milwaukee's longest-running record store started in the 1970s as a record and head shop, leading to the creation of the name Record Head. While we no longer carry head shop products or other items like sporting equipment or firearms, our store has grown over time with the industry. 
By the mid-80s, we expanded our inventory to instruments, sound systems and studio gear. As videotapes hit the market, we started carrying them too. Today, we're Milwaukee's hub for media and music, from records to movies to video games and everything in between. From vintage LPs and cartridge-based video games to musical instruments and CDs, you'll find it all in one place at Record Head in West Allis.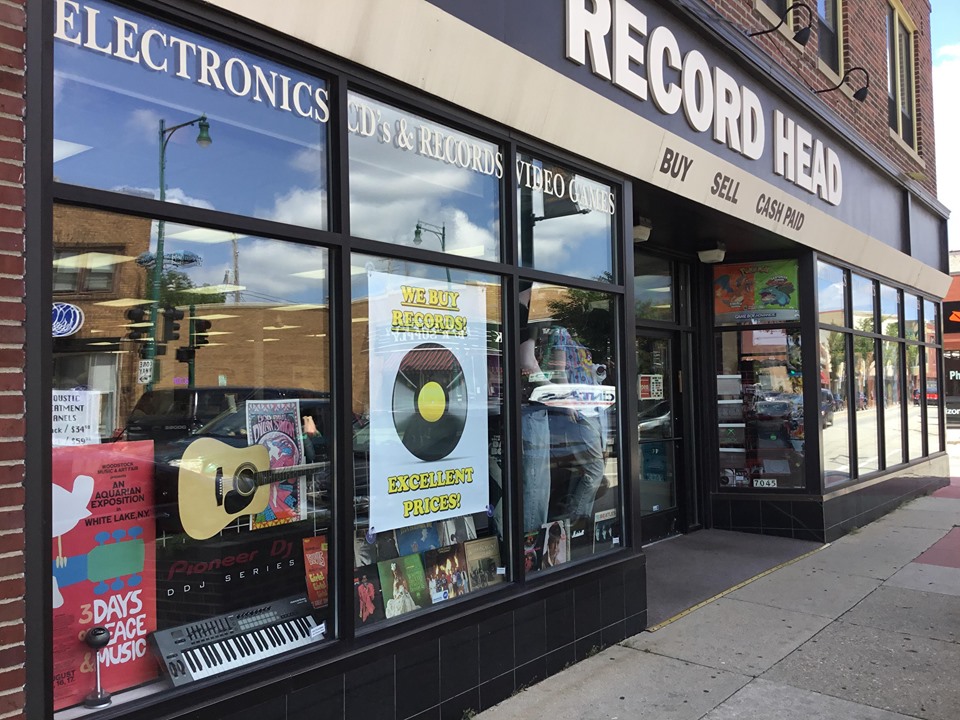 Record Head's Services
Record Head has plenty of ways for customers worldwide to get their hands on the vintage or rare media they're looking for. 
Buy-Sell-Trade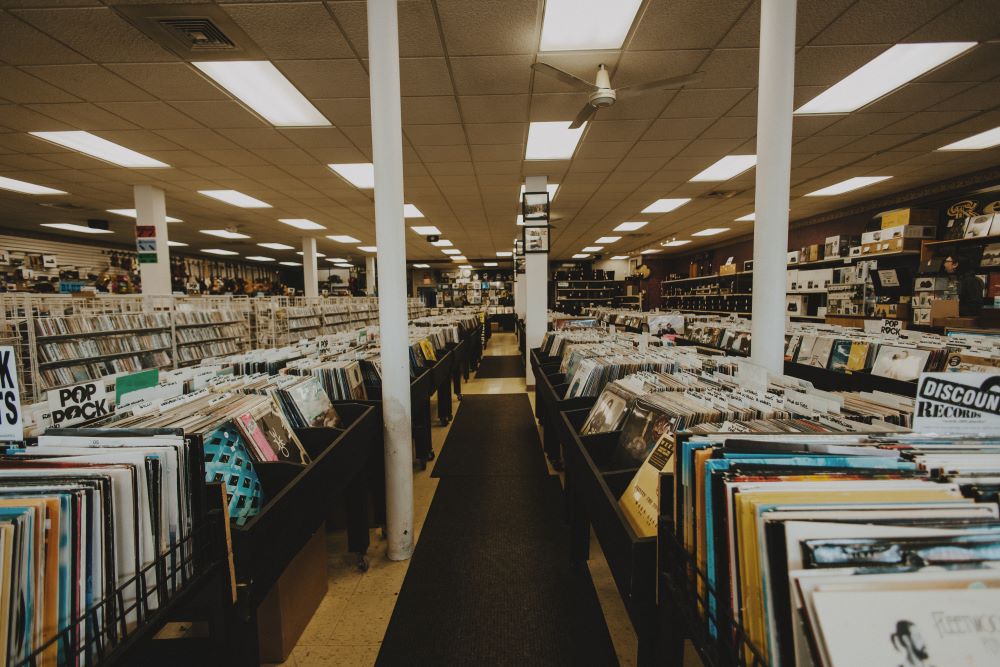 Visit our store in West Allis, Wisconsin, to buy, sell and trade used music, movies, steroes, video games and media. As Milwaukee's top exchange store, we have an always-changing inventory of unique and rare movies, albums, video game consoles, and other products. With Record Head (unlike a Pawn Shop), you can sell or trade your unwanted items to get an incredible deal on everything on our shelves. 
Shop Online 
Not a Cream City native? We've still got you covered — Record Head has options to serve customers in any location. We list nearly everything in our inventory on our eBay, Reverb and Amazon stores so customers can shop from the comfort of their homes. When you keep up with our online stores, you'll catch every great deal and rare piece before it flies off the shelf. 
Wholesale
If you're looking for a way to kick-start your own collection or offload your stockpile, Record Head is happy to buy and sell wholesale media. Give us a call to inquire about wholesale rates or schedule an appointment for our staff to come out and see what you have to offer.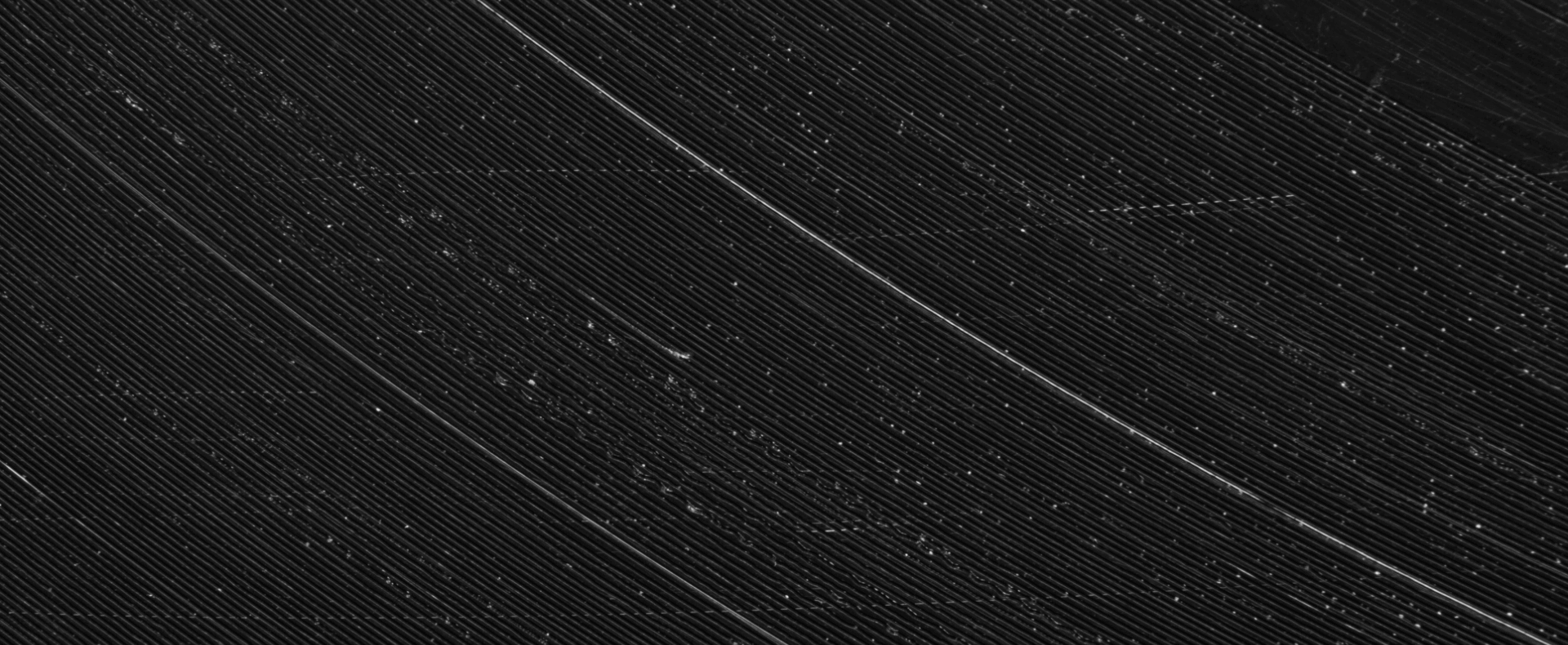 The Record Head Difference
When you shop with Record Head, you'll experience old-school customer service from our staff of knowledgeable and friendly employees who consider this job an extension of their hobbies. Our goal is to foster a community around the music, movies, and video games we love, so we're happy to share our expertise with every customer who walks through our doors. You can trust that we've tested every item on our shelves to ensure function is worth the price. We also offer a 30-day warranty against defects. 
Ready to see what we have in store? Visit Record Head at 7045 W. Greenfield Ave. in West Allis, Wisconsin, to browse our entire selection of records, CDs, video games, musical instruments, steroes and more. To speak with our staff, give us a call at 414-453-3900 or contact Record Head online today!  
Store Hours
Sunday: 9:30am -6pm
Monday – Thursdays: 9:30am -7pm
Fridays: Summer 9:30am -6pm  •  Winter 9:30am -4pm
Saturday: CLOSED
Our Location
Record Head: 7045 W Greenfield Ave,

West Allis, Wl 53214

Phone: (414) 453-3900
Fax:
Follow Us: