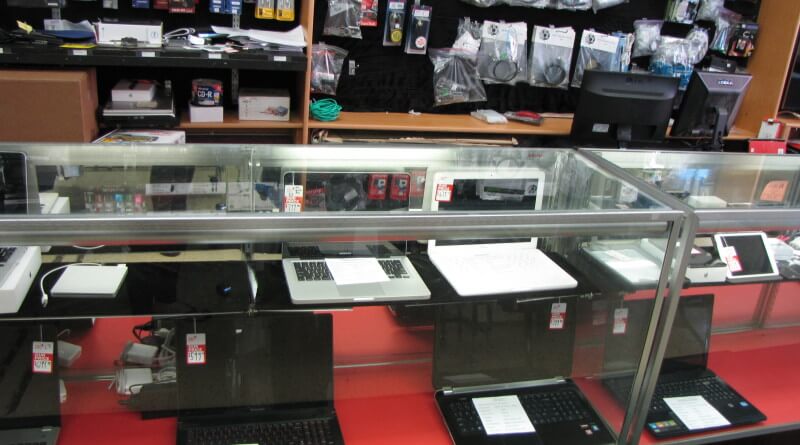 Electronics are often quick to be discarded in most households. People ditch their older models and upgrade to the brand-new, heavily-advertised products as soon as they're able.
While you might abandon your old electronics in favor of newer features, clearer audio or a crisper picture, that doesn't necessarily mean they instantly become worthless to you. Rather than stowing away those old entertainment units in your basement, closet or attic, why not attempt to sell them? You don't have to navigate the sketchy waters of Craigslist or jump through the hoops of online buyback services. Just bring them to us here at Record Head in West Allis, WI, to see if they're still valuable!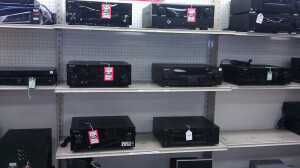 We love all kinds of old electronics, and we like to turn them around and supply solutions to others who are looking for lower-profile upgrades over what they already have. Not only will you be helping those people out, but you'll also help out the environment.
Many unwanted gadgets end up discarded in landfills, which is most commonly referred to as e-waste. E-waste can leave toxic materials and pollutants in the environment, and the amounts of it keep growing every year. In 2015, estimates placed e-waste at nearly 100 billion pounds!
We offer competitive prices compared to other stores that offer electronic buyback services, and we provide the convenience of being a local shop that produces quick service. If you're considering selling used electronics, here are some tidbits to keep in mind.
Quality Is the Most Important Factor
Ultimately, people want devices that do what they're supposed to do. Shocker, right?
We will clean, fix and refurbish pieces we buy to get them in working shape, but us spending time on those processes cuts into our ability to make sales. If you bring us electronics that are already in good condition, that translates into a shorter timetable for us, which, therefore, means more significant profits for you.
When you're considering what to sell to us or possibly recycle elsewhere, here are some essential elements to look for with specific items:
Stereos: Check the external connection ports, as well as the power cord. Check the internal wiring to make sure the wires are grounded and connected to the proper terminals. Examine the dials and controls on the head unit to ensure they all work as intended.
DVD/Blu-Ray Players: Check the tray to make sure it extends and retracts properly. Clean out the interior to get rid of dust and other debris. Run discs through to check for playback issues or mechanical malfunctions, such as non-functioning laser readers or disc drive motors.
In addition to these products, we also accept other common electronics like video games and gaming systems, CDs, DVDs, and turntables.
A common thread between all of these items is that they should have a somewhat clean physical appearance. While repairing the functionality of an object might be within our wheelhouse, it's harder to fix items with noticeable scratches, dents or missing components.
Keep All of the Parts Together
Electronics usually need multiple components to function correctly, and you'll earn bonus points for including them in all your sales transactions.
Include the matching power cords, connector cables and remotes, along with the original packaging if you still have it. Presenting your item in near-mint condition will go a long way in making it more valuable.
Know Everything There Is to Know About Your Device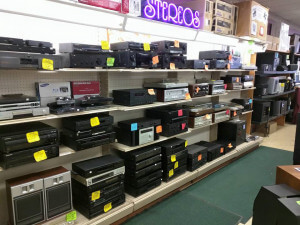 It's important to provide accurate information on the items you're trying to sell, as it often directly correlates with their worth. That is when you'll earn even more bonus points for keeping the owner's manual.
Little differences can often separate one product from another. Take note of an item's brand, production year, its specifications.  How many watts do your speakers have, etc. — and other pertinent details. The year will be particularly important, as items that are a few generations behind will likely be less desirable than newer models.
Let Record Head Help You Out
If you have any questions about your used electronics and what you can do with them, our staff will gladly assist you in any way we can. We've been one of the top electronics shops in the Milwaukee area for more than 40 years, which has granted us a significant amount of experience that other competitors might struggle to match.
Contact Record Head today to find out more about what we can do for you.