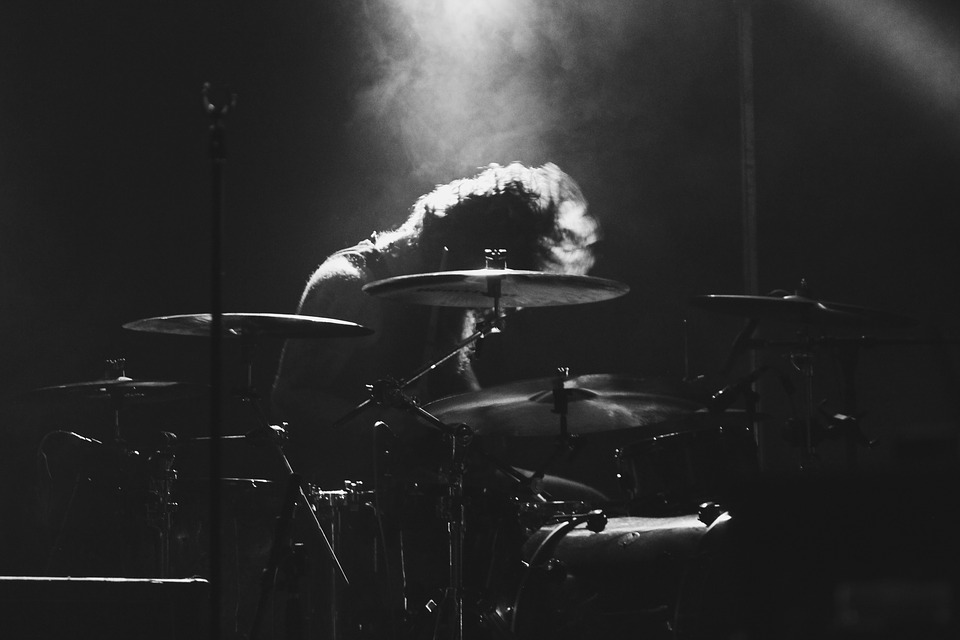 The drummer is the anchor that holds every good band together, and we're here to show some percussionist appreciation. This list will cover five of the greatest drum performances of all time. These acts show technical prowess while serving the song in ways that changed how drummers around the world approach the instrument.
1. Neil Peart (Rush) — "La Villa Strangiato"
Neil Peart establishes himself as one of the all-time greats in "La Villa Strangiato" with intricate fills over an odd time signature. Rush's brand of progressive rock was a hit, and songs like this 9-minute instrumental show just how important Peart's energy was to the sound. Peart ensures "La Villa Strangiato" is as fast, complex and dynamic as a song can be.
2. John Bohnam (Led Zeppelin) — "Good Times Bad Times" 
"Good Times Bad Times" was the world's introduction to Led Zeppelin, and John Bohnam makes his mark from the jump. This syncopated, tom-heavy performance is the pinnacle of Bohnam's signature energetic groove. 
3. Keith Moon (The Who) — "Won't Get Fooled Again"
The Who's Keith Moon was one of the first rock drummers to steal the show, and he did so on songs like "Won't Get Fooled Again." Moon's performance bursts with energy as he carries the band through over eight minutes of gritty British rock 'n' roll.
4. Joey Jordison (Slipknot) — "Disasterpiece"
Stepping into the heavy side of music, the late Joey Jordison was one of the greatest to ever sit on the percussion throne. He showed his absolute might on Slipknot's 2001 masterpiece, "Disasterpiece." From blast beats to thunderous double bass and an impatient crescendo at the end, this performance shows Jordison's dynamic range and technical skill. 
5. Dave Grohl (Nirvana) — "Smells Like Teen Spirit"
Recognizability goes a long way in a best drum performance list. Dave Grohl put down one of the most recognizable drum gigs from the grunge era in Nirvana's smash hit, "Smells Like Teen Spirit." Grohl's simple but powerful drum section wears its disco inspiration on its sleeve while serving the song's need for a huge sound that makes you move. 
Dive Into Music History With Record Head
At Record Head, we love sharing our passion for music with the local community and people all over the world through our store and website. Visit our shop in West Allis, WI, to chat about your favorite drum performances and sift through our massive record selection. We also list our inventory on our website, so browse our online store to see what's in stock today.