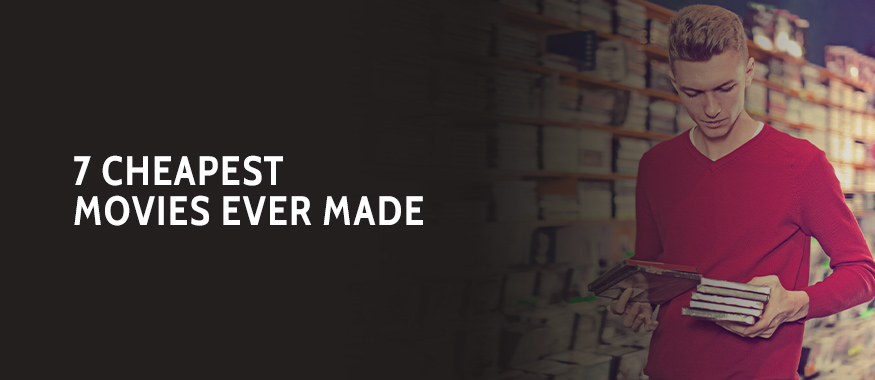 Comparing movie budgets and box office returns can highlight notable low-budget films. Below are some of the biggest and greatest low-budget films made for under $1 million. 
1. Rocky (1976) 
You can save money when you write and star in a movie yourself. Sylvester Stallone and director John G. Avildsen kicked off the "Rocky" franchise on a budget just shy of $1 million. The film made $225 million worldwide, which equates to over $1 billion in 2021. 
2. Napoleon Dynamite (2004) 
"Napoleon Dynamite" is a quirky cult classic with a following that began well after its theatrical release. The film grossed $44.9 million in its first year after a quiet $116,666 opening weekend. "Napoleon Dynamite" accomplished this feat on a $400,000 budget — lead actor Jon Heder only received $1,000 for his work. 
3. Halloween (1978) 
Michael Myers came slashing through the box office by grossing $47 million in the U.S. and $23 million internationally — all on a $350,000 budget. As one of the earliest slasher films, "Halloween" set the framework for a profitable model that major studios would replicate over the next decade. 
4. Friday the 13th (1980) 
Paramount Pictures approved "Friday the 13th" following the success of "Halloween." With a budget of $500,000, this trip to Camp Crystal Lake made $39.7 million at the U.S. box office. Warner Bros. would handle the overseas release, bringing the total to $59.8 million.
5. Mad Max (1979) 
This Australian film depicting a post-apocalyptic world of road rage came to life with a budget of 400,000 Australian dollars. "Mad Max" was a hit worldwide, grossing over 100 million USD and setting a world record for the most profitable film.
6. The Blair Witch Project (1999) 
Writers, directors and editors Daniel Myrick and Eduardo Sánchez spent between $35,000 and $60,000 shooting "The Blair Witch Project," making it arguably the cheapest movie ever made. It later received between $200,000 and $750,000 from Artisan Entertainment for post-production. The "Blair Witch Project" snowballed after its release, earning $248.6 million worldwide. 
7. American Graffiti (1973) 
Before George Lucas was a famous director, he debuted with the film "American Graffiti" starring Harrison Ford. With a budget of $770,000, Lucas' picture earned over $55 million worldwide and has gone on to make over $200 million in subsequent home and theatrical releases.