The Best CD and Record Store in Milwaukee
How many CDs do you own? Dozens? Hundreds? Thousands? Thanks to popular CD purchasing clubs from years ago (Remember the "Buy one, get 99 free" sort of deals from the '80s and '90s? We fell for them, too!), many of us have huge collections of music CDs. While some of our favorites see regular rotation in the CD player, many are not listened to regularly.
If you have a collection of music CDs just taking up space, why not bring them to us at Record Head and make some cash or trade-in your CDs? We can offer you great prices for all of your CD gems. You'd be surprised to learn which CDs are the most popular in the used CD market. We have customers in all the time looking for rare and special albums that have been out of circulation for a while. We also have customers who want more modern, recent music, but don't want to pay the price of a new album.
We also offer an online store where you can shop for vinyl in the comfort of your home.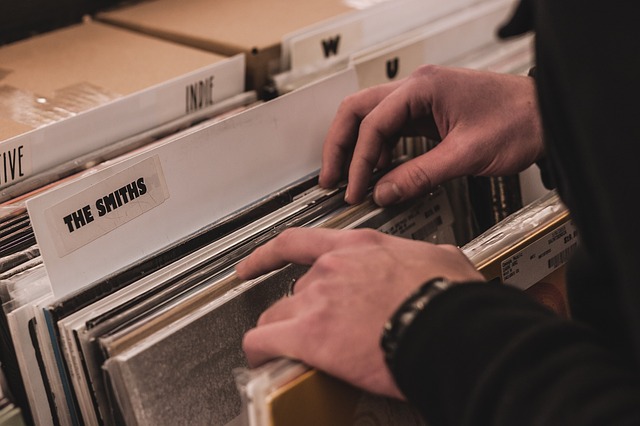 Buy, Sell or Trade Your Records & CDs

The Best Place for Used Records
If you're more of a traditionalist, you'll be glad to learn that we also have a wide selection of LPs. Vinyl has made a comeback over the past decade, with some bands even cutting brand new vinyl records! The crisp, authentic sound of a vinyl record will always have its place in this world of downloadable and portable music, and we're happy to be a part of that. There's something so enjoyable about spending an afternoon thumbing through old records, trying to find that old gem. If you have been thinking, "there isn't a good music shop near me" or "I can't find where to buy records" – think again! Record Head is the premier vinyl and record player store in and around Milwaukee! You've Been to Other Milwaukee Music Stores  — Now Try the Best!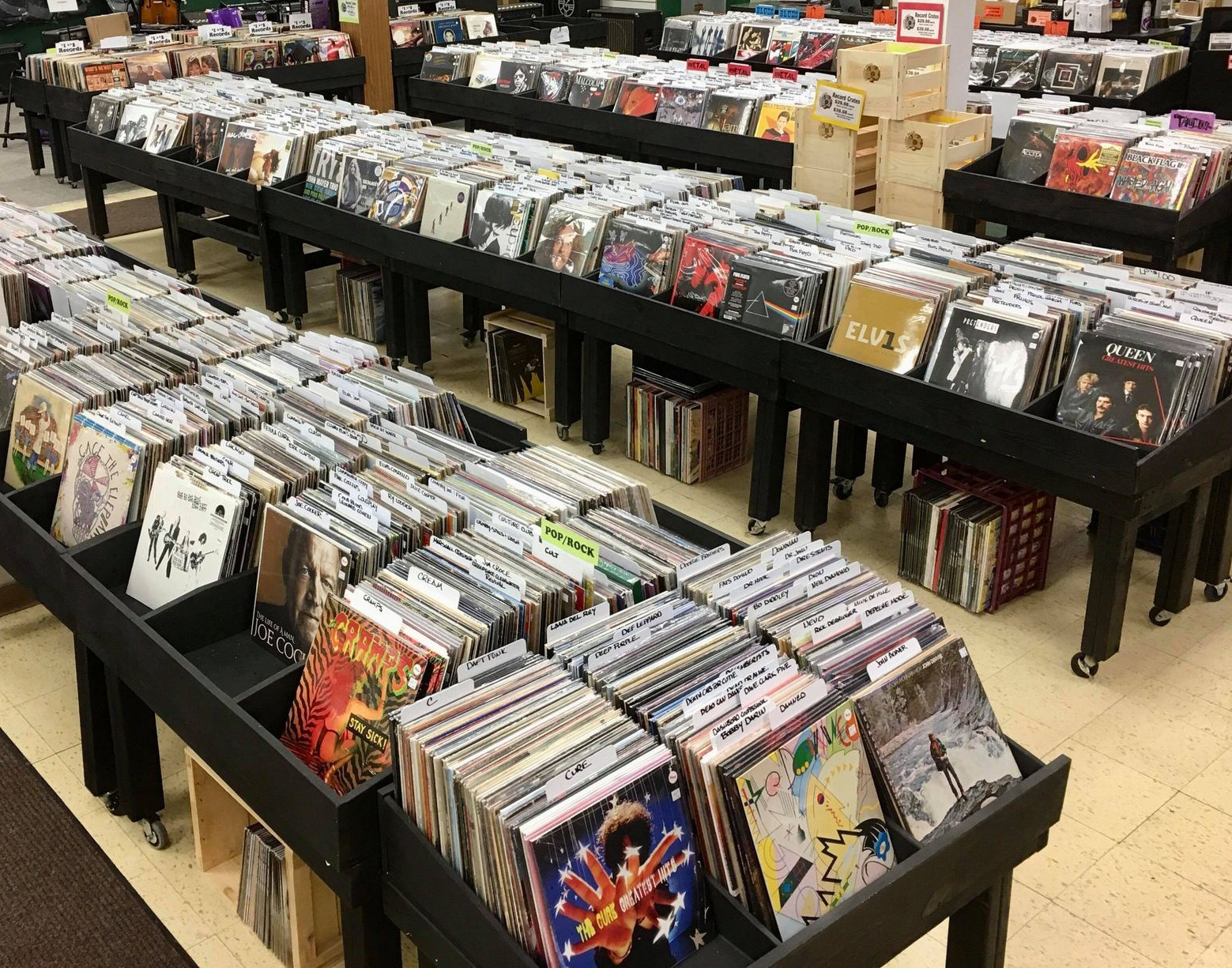 We are super proud to be a winner of a Milwaukee City Voter A-List award in the Records and CDs category for 10+  years.  Local experts know that we are the best place for your LP and CD buying and selling needs, but we want you to see for yourself! Come in and see the limited edition CDs we have for sale!
You might have a record collection of your own that you're looking to get rid of, too. The only way we can offer such a wide selection of old vinyl LPs is by buying them off customers like you! Bring in your pile of used records, and we'll provide you with the best prices possible. That's cash in hand for you, and less clutter in your home.
Or, perhaps you're simply looking to swap your old record albums for some new ones. That's possible too at Record Head! And because our shop is such a relaxed and easygoing place, you'll often see other record fans sorting through our piles of discs, discussing their favorite artists and comparing collections.
That's the kind of business we want to run: A place where our customers are more like old friends, and you feel comfortable hanging around while you buy, sell and trade music of all types. Where you can have great discussions about things like taking care of and storing records, how to restore old records, or the optimal turntable setup.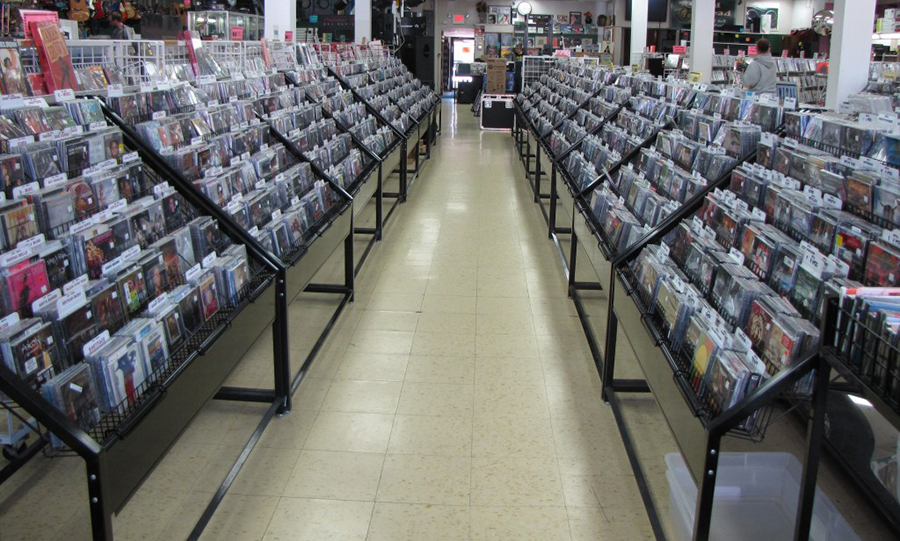 While you're at it, you'll want to check out our great selection of stereo systems, as well. You can pick from our impressive lineup of new music players, tuners, and speakers — both new and used. We all have that one song or album that we crank up to 10. Bring in yours and try it out on our stereos and players before making your choice. We love testing speakers so much we even put together this great guide on the best songs to test with!
We want you to be happy with your music and electronics purchases from Record Head. If you're satisfied today, there's a better chance you will see us again soon. This is how we've built our reputation and clientele over the years. Not with heavy-handed advertising or a big, splashy brand name, but with an honest love for our business, and an understanding of what our customers want.  We have also put together some tips and tricks you should know before trading in or selling your CDs or Records.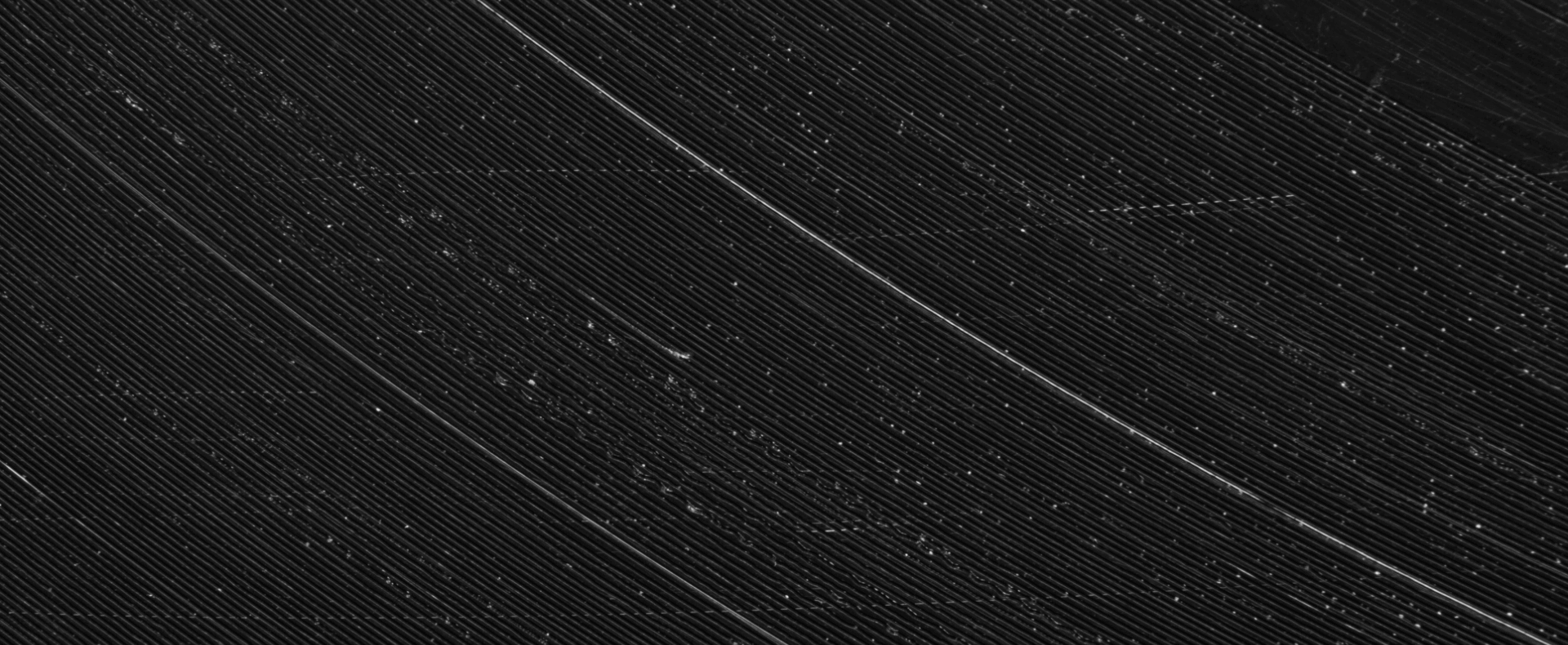 What Song Is Running Through Your Head?
Now that we've planted the bug, we bet you have a song running through your head. Something from your childhood, maybe? That '80s "hair band" song you used to rock out to in your bedroom? That slow song from a high school dance? Some of the fun music you remember from vacation? A special song that reminds you of someone you haven't seen in a while?
We all have our reasons for loving music! With Record Head Buy-Sell-Trade of West Allis, you can find all of those songs you've been looking for. We do our best to carry a great mix of old albums and modern hits, so you won't have to look all over town for the music you want.
So if you think you want to sell your record collection or "where can I buy CDs in Milwaukee" –  just give us a call, contact us online — or, better yet, drop on by our Milwaukee showroom!  You'll find other music fans just like yourself, and be able to buy and sell LPs and CDs to your heart's content. You can also come in and Xchange or trade-in records and CDs for something new! Visit us, and you are likely to find an aspiring star belting out their favorite tunes in our aisles, so come out and be the next Record Head singing sensation!
Store Hours
Sunday: 9:30am -6pm
Monday – Thursdays: 9:30am – 7pm
Fridays: 9:30am -6pm
Saturday: CLOSED
Our Location
Record Head: 7045 W Greenfield Ave,

West Allis, Wl 53214

Phone: (414) 453-3900
Fax:
Follow Us: