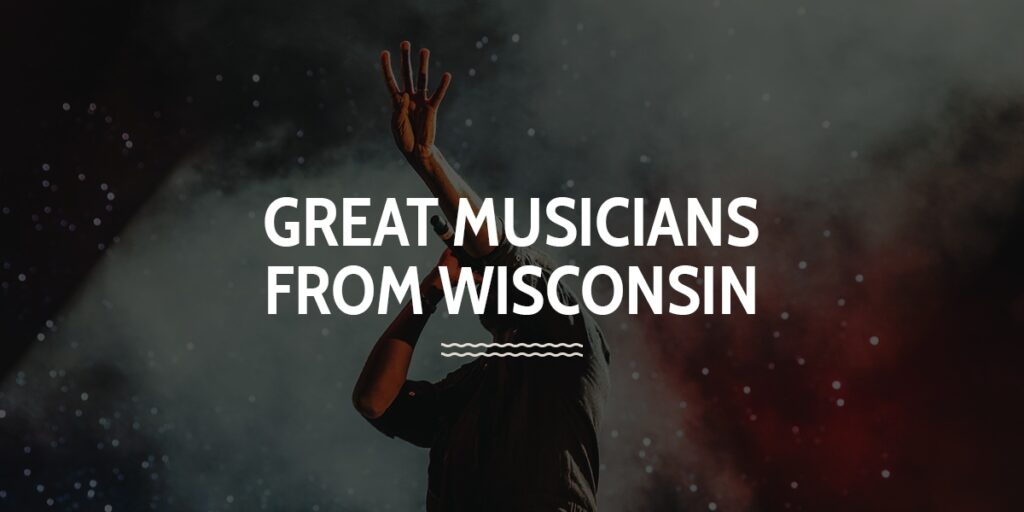 Wisconsin is well known for its cheese and dairy, but it is also home to many great bands and musicians. From jazz singers to classic rock bands, the rootsy sound of Wisconsin makes its way into many of its musician's pieces. 
Bo Deans
Bo Deans is a classic rock band from Waukesha, Wisconsin, with a sound encompassing multiple genres, including roots, heartland, and alternative rock. Their biggest hit is "Closer to Free," which is also the theme song of the popular TV series "Party of Five." The band is still active and released their latest album, "Thirteen," in 2017. 
The Electric Hellfire Club
The Electric Hellfire Club is a prominent metal band from Wisconsin with 10 albums. The Electric Hellfire Club combined many popular elements of glam metal and techno, and would often sample from low-budget horror films. While the band has undergone many membership changes, frontman Thomas Thorn is the only remaining original member. 
Violent Femmes
Violent Femmes is a folk-punk band from Milwaukee, Wisconsin. Since its founding in 1979, the band has released ten studio albums and 15 singles. Their self-titled debut is the biggest selling album and they are one of the most successful rock bands of the 1980s.
Al Jarreau
Al Jarreau is an R&B, soul, pop and jazz singer born in Milwaukee, Wisconsin, with 18 studio albums and seven live albums. Jarreau won seven Grammy awards and received over a dozen Grammy nominations throughout his career. As one of the more famous Wisconsin singers, Jarreau sang the theme song of the 1980s television series "Moonlighting" and was among the many performers in the 1985 charity song "We Are the World." 
Trixie Mattel
Trixie Mattel is a drag queen, reality television star, entrepreneur and musician from Wausaukee, Wisconsin. As one of RuPaul's Drag Race's greatest success stories, Mattel has released three studio albums and 12 singles. Mattel is active in the music industry and has won several awards for their music.
Explore Our Collection of Records From Wisconsin Artists at Record Head Today!
With almost 50 years of experience buying, selling and trading records, Record Head is your go-to destination for new and used vinyl records and CDs. Visit our location in Milwaukee to find your next favorite album or discover artists from Wisconsin online.