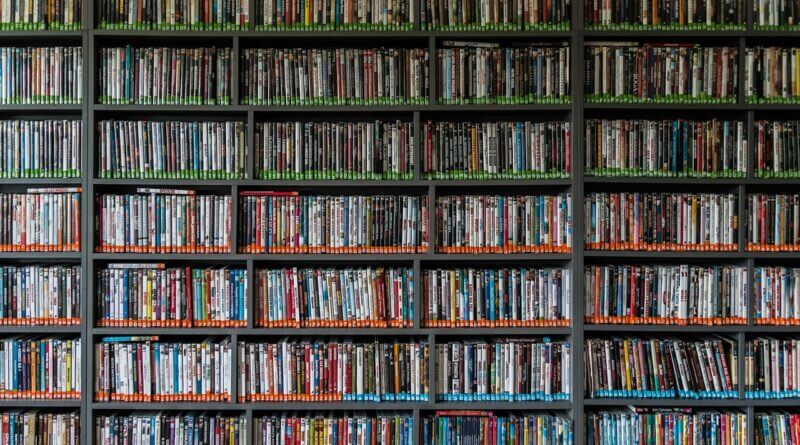 Most people subscribe to at least one online streaming service, like Netflix or Hulu. With so many movies now available on these services, and their numbers seemingly multiplying every day, you might question the importance of DVDs. Why should you continue to collect DVDs in the age of streaming? There are many reasons why DVDs are better than streaming, even today.
Why Buy DVDs?
DVDs offer greater versatility and accessibility than streaming. Here's the top six benefits of buying DVDs instead of streaming the movie.
1. Improve Your Selection
Most streaming services only have the rights to air a film for a limited window. Once that window expires, the film goes off the air, which means some of your favorites may not be available to stream. Complicated rights deals can also lead to the removal of films across all streaming services, sometimes for long periods of time.
2. Face Less Hassle
Say you find the movie you want to watch on a streaming channel, but it's not one you currently subscribe to. You will have to subscribe to a new streaming channel, or you won't get to watch even a minute of your film. You could always sign up for a free trial, of course, but that also requires remembering when to cancel it.
3. Get Outstanding Extras
People love DVDs because they include room for extras you don't get at the movie theater or when the film streams. With a DVD, you can choose to watch the director's cut or the bonus content, such as outtakes, deleted scenes or screen tests. Streaming films offer none of these extras.
4. Enjoy Access to the Film Whenever You Want
While a movie's streaming rights can migrate, whether they go from HBO to Peacock or AppleTV+, you know you can always access the film on your DVD rather than waiting for it to turn up again someday on another streaming service. You don't have to wait for anyone else's schedule to watch your favorite films.
5. See the Film As It Was Meant to Be Seen
True enthusiasts can recognize differences between the films they see on streaming services and those they watch on DVD. For example, the aspect ratio may alter slightly, and you don't get the same experience as you do in the theater.
6. Own the Movie Instead of "Renting" It
There's something to be said for ownership. You feel reassured knowing that you can access a copy of your favorite movies at all times. If you suffer an internet outage, you can still entertain yourself with a DVD, while those who rely on Netflix may be out of luck for hours. And not depending on the internet is a kind of freedom in itself during this digital age.
Add to Your Movie Collection at Record Head
Looking to expand your DVD collection? We have a great assortment of DVDs and DVD players for sale. Get in touch or stop by and let us know the movies you want to find.