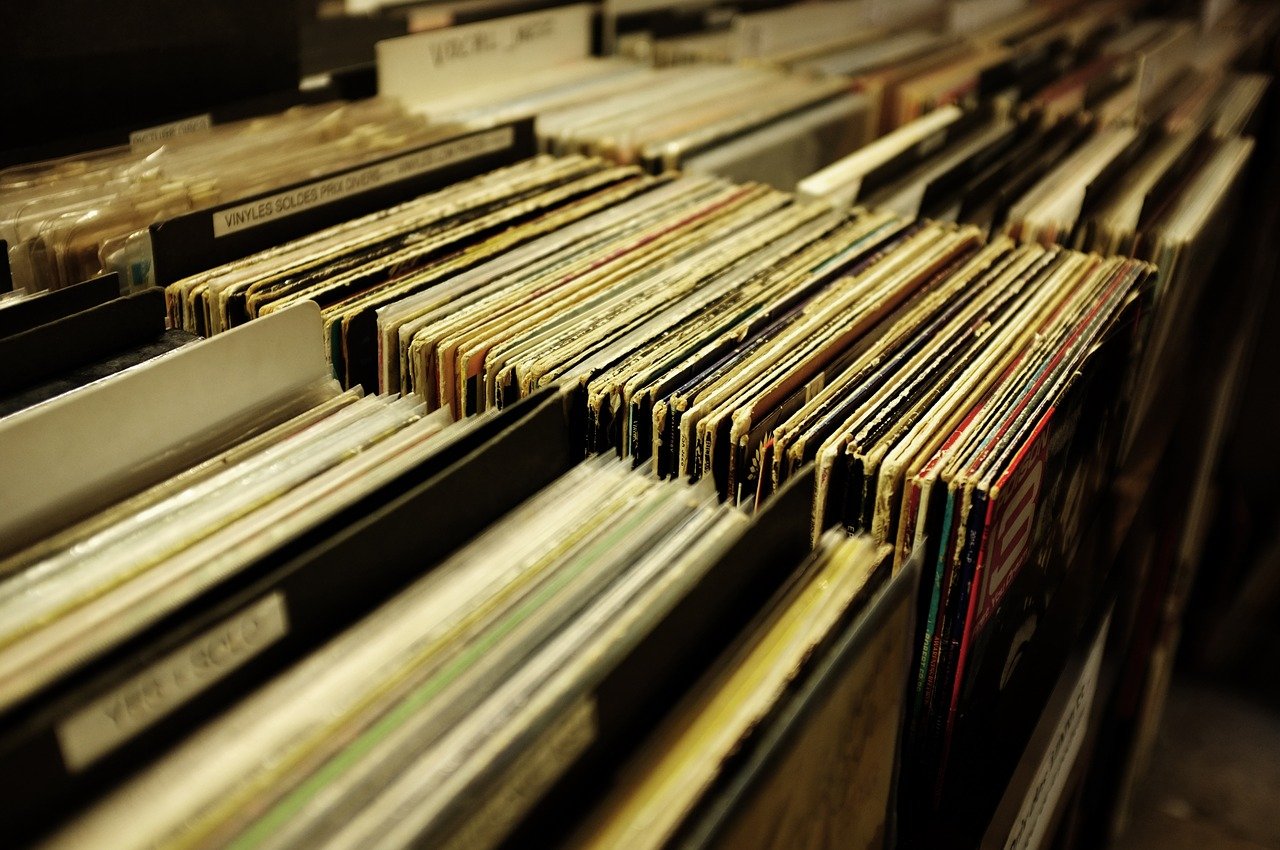 Under the RIAA's updated parameters, an album receives platinum certification after 1 million sales or 1.5 billion streams, with 1,500 streams equaling one sale. In this list, we'll count down to the United States' highest-selling album of all time, but with a twist. Today, we're only looking at original studio albums, meaning we're excluding live performances and greatest hits compilations (sorry, Eagles fans). 
10. Garth Brooks — "No Fences"
For those disappointed that Garth Brooks's chart-topping "Double Live" fell out of qualification for this list, "No Fences" sneaks in. This classic from 1999 that brought us the smash-hit "Friends in Low Places" boasts an 18x platinum certification. 
9. Shania Twain — "Come on Over" 
As the most recent release on our list, Shania Twain's "Come on Over" has sold over 20 million units since its debut in 1997. With this batch of new songs, the Canadian country singer helped solidify the genre's new surge of popularity in the U.S.
8. Fleetwood Mac — "Rumours"
A masterclass in blending elements of pop and soft rock, "Rumours" features songs like "Go Your Own Way," "Dreams" and "You Make Loving Fun" that are just too smooth not to enjoy.  "Rumours," is certified at 20x platinum. 
7. Hootie & the Blowfish — "Cracked Rear View"
"Cracked Rear View" is an example of an album that benefited from the RIAA's new approach to calculating album sales, climbing the ranks through sales equivalents before reaching 21 million in 2018. 
6. Pink Floyd — "The Wall"
Another brick in this list, Pink Floyd's "The Wall" has sold over 23 million copies in the United States. The album is a rock opera telling the story of Pink, a rock star on a journey toward self-imposed isolation from the world. 
5. Led Zeppelin — "Zeppelin IV"
Led Zeppelin's self-titled fourth album features hits like "Black Dog" and "Stairway to Heaven" that capture the essence of hard rock almost perfectly. The album has sold 23 million units in the U.S. since its release in 1971. 
4. The Beatles — "The Beatles" 
Also known as "The White Album," this four-side extravaganza from 1968 showed exactly how prolific the Beatles could be as studio musicians. The album boasts a 24x platinum certification, even with their late entrance into the world of streaming. 
3. AC/DC — "Back in Black"
AC/DC took the 1980s by storm with their 1980 release, "Back in Black." The band's greatest commercial success, the album has sold over 25 million copies in the United States. 
2. Eagles — "Hotel California"
The Eagles' second-best-selling album, "Hotel California," holds a 26x platinum certification, only topped by "Their Greatest Hits (1971-1975)," which doesn't quite meet the parameters for this particular list. You can check out this 1976 classic album any time you'd like, but it can never leave its place among the U.S.'s top-selling records.
1.Michael Jackson— "Thriller"
Taking the top spot of the original studio record with the highest number of albums sold in the U.S. is Michael Jackson's "Thriller" at 33 million. From the titular "Thriller" to other singles like "Billie Jean" and "Beat It," this 1982 release is jam-packed with hits and deserves every ounce of recognition. 
Find Original Pressings of Classic Albums 
If you're looking to pick up an original pressing of one of these best-selling albums, visit Record Head in West Allis, WI, to flip through our rotating vinyl inventory. We're always buying, selling and trading vintage music, so get in touch to see what's in our inventory today! You can also shop our records online.