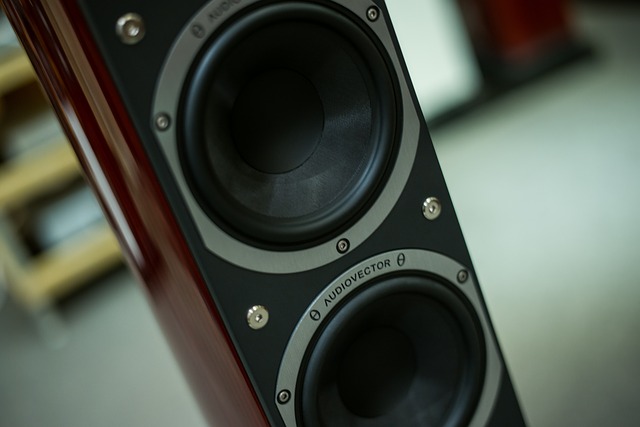 Have you found yourself shopping around for speakers, but you're unsure what kind to get?
When it comes to comparing bookshelf vs. floor/tower speakers, Record Head Buy Sell Trade can help. We would recommend reviewing a number of factors, like the space available, your listening habits, the amount of range you want and your budget.
Space
One of the first things you need to ask yourself before deciding whether to buy bookshelf vs. floor speakers is how much space you have.
Consider the free space at your disposal. If you lack square footage, getting more compact bookshelf speakers is probably your better option. The footprint of tower speakers can be great depending on the brand and model.
However, you should also consider whether you actually have the shelving to hold the bookshelf speakers. If not, a bookshelf speaker housed on a stand will take up almost as much space as a more compact floor speaker.
Range
When it comes to acoustic range, tower speakers have bookshelf speakers beat. Tower speakers cover the low, middle and high spectrums of sound, while bookshelf speakers cover the mid-range well.
However, bookshelf speakers can be run in concert with a subwoofer to create a subwoofer/satellite system, or a "sub/sat" system. The subwoofer will make up for the bass the bookshelf speaker lacks. When coordinated properly, this can offer a fuller range that's comparable to a tower system.
Preferred Listening Volume
Are you listening to Black Sabbath's "Vol. 4" at max volume (the only real way to listen to it)? Or are you more focused on listening at a lower volume for music or cinematic purposes?
When comparing floorstanding vs. bookshelf speakers, you really need to gauge your listening habits well and understand the volume you'll be using regularly. If you find yourself blaring your music pretty loud, you would probably be better off looking into a tower system or a bookshelf speaker you can pair well with a subwoofer.
Otherwise, if you listen to your music or movies at a moderate volume, you can get away with just using a set of bookshelf speakers. You can always upgrade down the road.
Budgets
As we mentioned before, in most decisions, budget is a factor. When it comes to bookshelf vs. floor speakers, you'll find differences in quality at each price point.
Either can be equally expensive or inexpensive. For instance, a high-quality pair of bookshelf speakers can cost as much as a pair of medium-quality towers. It really depends on their components, like the amount and quality of drivers and the design of the cabinet.
In this example, if you really want a clear, true-to-life sound, you should get the bookshelf speakers. The only place the towers will have them beat is with bass frequencies.
Need More Help Choosing? Contact Record Head Buy Sell Trade
So which is better, bookshelf or tower speakers? Really, that's up to you to decide.
Bookshelf speakers are great for those with little space and those who are new to having high-quality speakers to develop their home sound system. Plus, you can always go back and add onto them later and make your own sub/sat system. However, if you want refinement and a complete range of sound, go with a quality tower system.
If you still can't decide which type of speaker to get, call the experts at Record Head Buy Sell Trade. We would be happy to discuss the nuances of each system with you and plug in a few models so you can listen to the differences. Give us a call at 414-453-3900, contact us online or visit our store at 7045 W. Greenfield Ave., West Allis, Wisconsin.