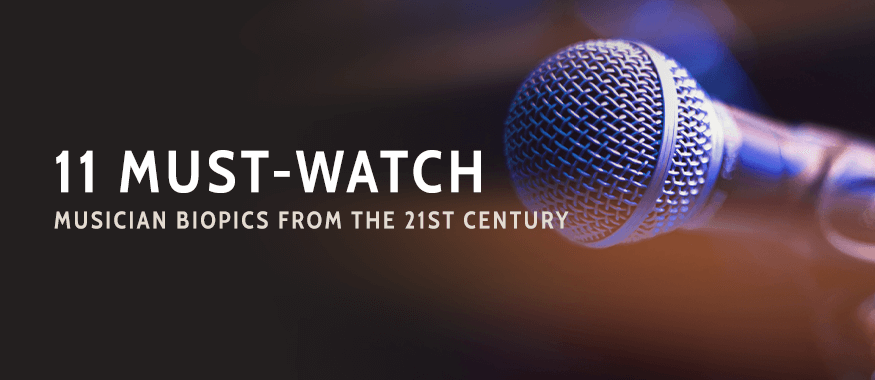 We've seen dozens of storied and novel musical artists come and go over the past two decades. In the 21st century, filmmakers and audiences have come together to share their appreciation and fascination with some of the world's most influential performers through captivating biopics. Here are 11 of the best movies about musicians that have been released since 2000:
Bohemian Rhapsody
2018
Rami Malek embodies Freddie Mercury, the late singer of Queen, in one of the highest-grossing movies about rock stars of all time. The film follows Mercury from Queen's formation in 1975 through their 1985 Live Aid performance at Wembley Stadium. Malek's performance earned him an Academy Award for best actor.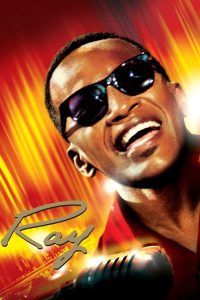 Ray
2004
"Ray" depicts Ray Charles' amazing contributions to the world of music during the 1950s and 1960s. Jamie Foxx's performance as the blind piano prodigy earned him an Oscar, and the other cast members matched his excellence with memorable performances that do Ray Charles' story justice.
Love & Mercy
2014
Brian Wilson has lived a challenging life, but his passion for music has always made the Beach Boys star a standout. Actor Paul Dano portrays Wilson with warmth and restraint during the period in which he found inspiration for and wrote "Pet Sounds," one of the Beach Boys' most musically rich albums.
Get on Up
2014
2014's "Get on Up" flies under the radar as a box-office sleeper, but the late actor Chadwick Boseman's performance as James Brown is one to remember. Boseman is a chameleon in this film, perfectly matching Brown's unique cadence in a story that bounces between various decades of Mr. Dynamite's life and career.
Straight Outta Compton
2015
"Straight Outta Compton" is the official N.W.A. biographical film produced by the group's surviving members. Capturing themes of racism, community turmoil and disenfranchisement of America's young African American men, "Straight Outta Compton" will make you want to dive headfirst back into the 90s West Coast hip-hop discography.
The Runaways
2010
Fans worldwide know Joan Jett as a ferocious rockstar with an attitude that shows in her performances to this day. But do you know how she got her start? In "The Runaways," Kristen Stewart plays Joan Jett alongside Michael Shannon as Kim Fowley in a provocative biopic that details the highs and lows of starting a girls-only rock band in the 1970s.
Rocketman
2019
Elton John was destined for the stars, and he's graced the world with hits for over 50 years. In "Rocketman," actor Taron Egerton and director Dexter Fletcher give a glimpse into Elton John's upbringing, career and journey to sobriety. Critics and fans alike love this one, so definitely add it to your watch list!
The Pianist
2002
"The Pianist" tells the harrowing tale of Wladyslaw Sziplman, a virtuoso concert pianist who endured atrocities during the Holocaust in the Warsaw ghetto. Based on Sziplman's autobiography, director Roman Polanski and actor Adrien Brody combine to share this moving experience that, although light on music, holds a place among the greatest classical music films.
Walk the Line
2005
The spirit and sorrow that filled Johnny Cash's soul empowered him to write captivating country, folk and gospel music but led to a tumultuous life. In "Walk the Line," Joaquin Phoenix becomes Johnny Cash alongside Reese Witherspoon's June Carter to weave a complex narrative that shows both the light and dark sides of the Man in Black.
8 Mile
2002
While "8 Mile" takes some creative liberties in depicting Eminem's origin story, it's a solid biopic that makes you feel the struggle of trying to make it as an outsider in Detroit's hip-hop scene. Marshall Mathers gives a gritty, passionate performance as B-Rabbit.
Build Your Movie Library With Record Head
What's the best music biopic on our list? Pick up a copy to see for yourself! You can find hundreds of Blu-Ray Discs in-store and online through Record Head, including many acclaimed biography movies about singers and bands.