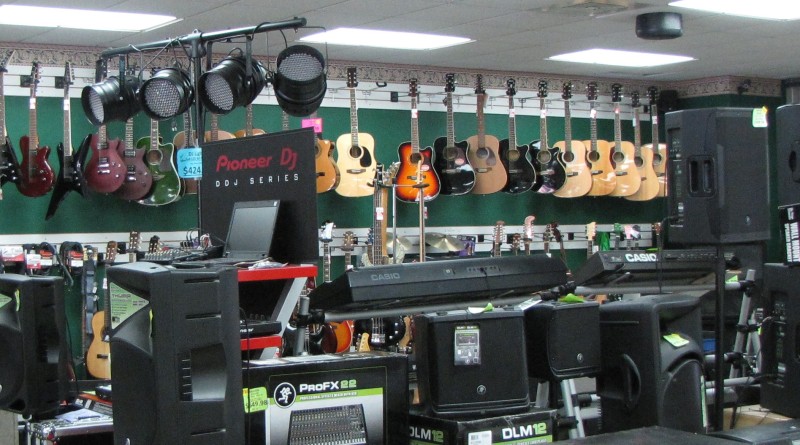 If you have electronics, computers, musical instruments, video games or other items of value and you need to convert them to quick cash, you may be considering a pawn shop exchange store. Here are a few basics about how pawn shops work, how pawn shop loans work, and why you might want to consider a buy-sell-trade store instead.
How Do Pawn Shops Work?
Pawn shops in Wisconsin and everywhere else pretty much work the same way. Although pawn shops have a reputation for being seedy places that take advantage of unscrupulous or desperate people, in fact, most pawn shops are no different than small banks or other lending institutions when it comes to lending money. The only difference is that, rather than providing a large loan secured by a significant piece of collateral like a car or a house that you don't actually turn over to the lender, the pawnshop provides you with a smaller loan secured by a smaller piece of collateral. It can be a specific item of value like a guitar, a ring or a television.
If you make your interest payments and pay back your loan on time, there's no problem. If you don't, rather than having to come after your car or house, the pawnbroker already has your item of value that they can sell to recoup their losses.
What Interest Rate Will I Have to Pay?
If you want your item back, you will have to pay the loan back with interest. The earlier you pay back the loan, the less interest you'll have to pay. Interest amounts will vary, but 20 percent or so is not atypical. When you pawn your item, the pawn broker will present you with a very clear loan term and fee schedule so you know exactly how much the loan is going to cost you.
Advantages and Disadvantages to Pawn Shops
The main advantage to a pawn shop is that you can get a loan fast, regardless of your credit history, and the loan will not affect your credit score in any way — even if you default.
The downside is that you are unlikely to get anything close to the true value of your item. Remember: the pawn shop is not buying your item — they're simply using it as collateral against your loan. They are not interested in selling it to make a profit, so they price the loan to encourage you to come back and reclaim your item. Also, you will have interest payments hanging over your head for the life of the loan if you want to get your item back.
The Buy-Sell-Trade Alternative
There is an alternative, however. Instead of pawning your item, you could sell it to a buy-sell-trade store like Record Head, which offers great prices for old musical instruments, CDs, stereos and other items. If you're pawning your item because you're looking to buy something specific, you just might find it at Record Head and be able to trade, rather than go through the hassle of pawning or selling your item somewhere else.
There's no more hoping you get enough money in exchange and then hunting down the item you want. If you simply sell your item at a buy-sell-trade store, you get better value and no interest payment hassles.
Before you check out pawn shops in Wisconsin, come see what Record Head can offer you for your electronics, video games, guitar or other valuables. Stop by 7045 W. Greenfield Ave. in West Allis, WI, or you can just give us a call at 414-453-3900 today.