New and Used Musical Instruments
Are you in the Milwaukee area and looking for a musical instrument store nearby? Welcome to Record Head! Specialists in musical instruments (along with electronics and media) for over 40 years right here in West Allis, we carry a wide range of new and used musical instruments. Visit us today to trade, buy or sell all types of musical instruments.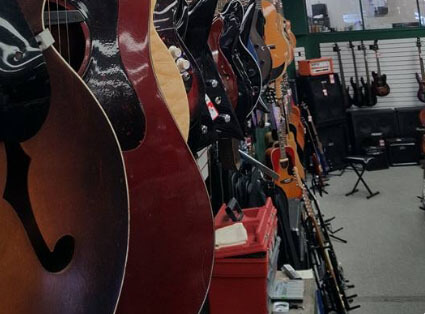 Buy, Sell or Trade Your Musical Instruments

Extensive Selection of Musical Instruments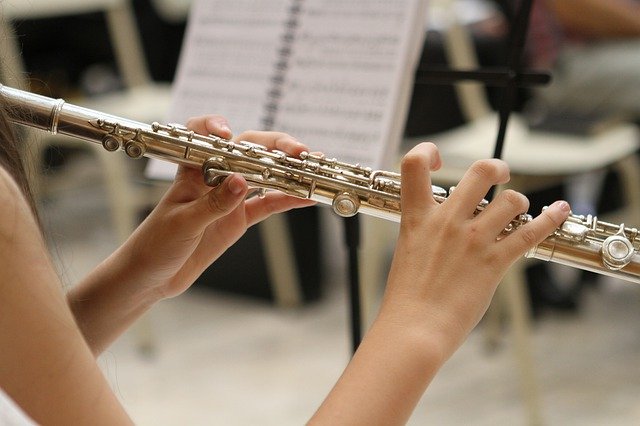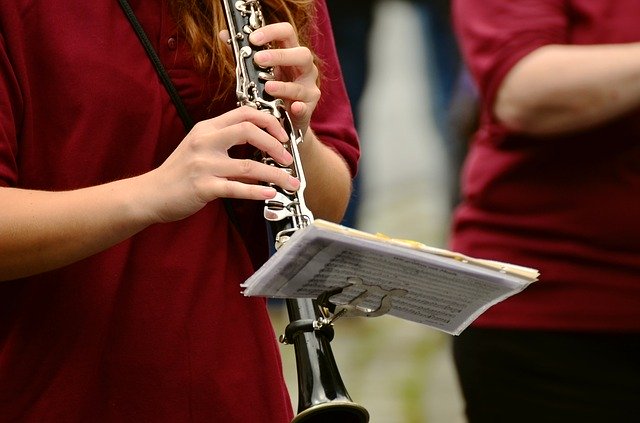 We carry many popular types of instruments, like:
Guitars and basses: We have acoustic guitars, electric guitars and bass guitars, and all of the equipment and components you need (strings, bags, cases, straps, cables, pedals, and picks). Come in to buy a used guitar and walk out fully equipped to hit the stage! Our selection is better than any guitar store in and around Milwaukee.
String Instruments: Guitars are not the only stringed instrument we offer for sale and trade. We carry everything from Violins to stand up basses.  Our inventory is always changing, so stop in and get your string instrument today.
Keyboards: At Record Head, we have a broad range of keyboard styles and sizes, both new and used. We carry all the big names, like Roland, Yamaha, Casio, and Kawai. Of course, you can also purchase your stands, benches, and microphones right here in our showroom.
Drum Sets: Time to graduate from pots and pans and get a real drum set! We can offer you full sets and individual drums, cymbals, stands, and pedals. The most important thing to try out is your drumsticks; however: Ask any drummer, and they'll tell you that the right drumsticks make all the difference.
Percussion Instruments: Other than individual drums and full drum kits, we also carry a complete line of traditional percussion instruments, such as bongos, congas, tambourines, maracas, shakers, and bell instruments along with cases and additional accessories. WARNING: If you give these to your children, we're not responsible for the loss of hearing or sanity that may occur! You, however, might have a future Dave Grohl on your hands!
Woodwind Instruments: Looking for a clarinet, or maybe a flute?  Record Head have you covered.  We offer a selection of woodwind instruments for sale or trade. Our selection changes often, so stop in to see what we have.
Brass Musical Instruments: If you are looking for brass instruments for sale or trade, we have those too! From trumpets to french horns to flutes our inventory is always changing, so give us a call or stop by today to see what we have!

For many people, playing a musical instrument is an enjoyable pastime. We all know someone who pulls out an acoustic guitar at a campfire or sits down at any piano and impresses everyone with their talent. Learning to play an instrument is excellent for children, to help teach control and concentration while feeling rewarded when their hard work allows them to master a musical instrument of their choice. There are so many benefits to playing a musical instrument for those of all ages.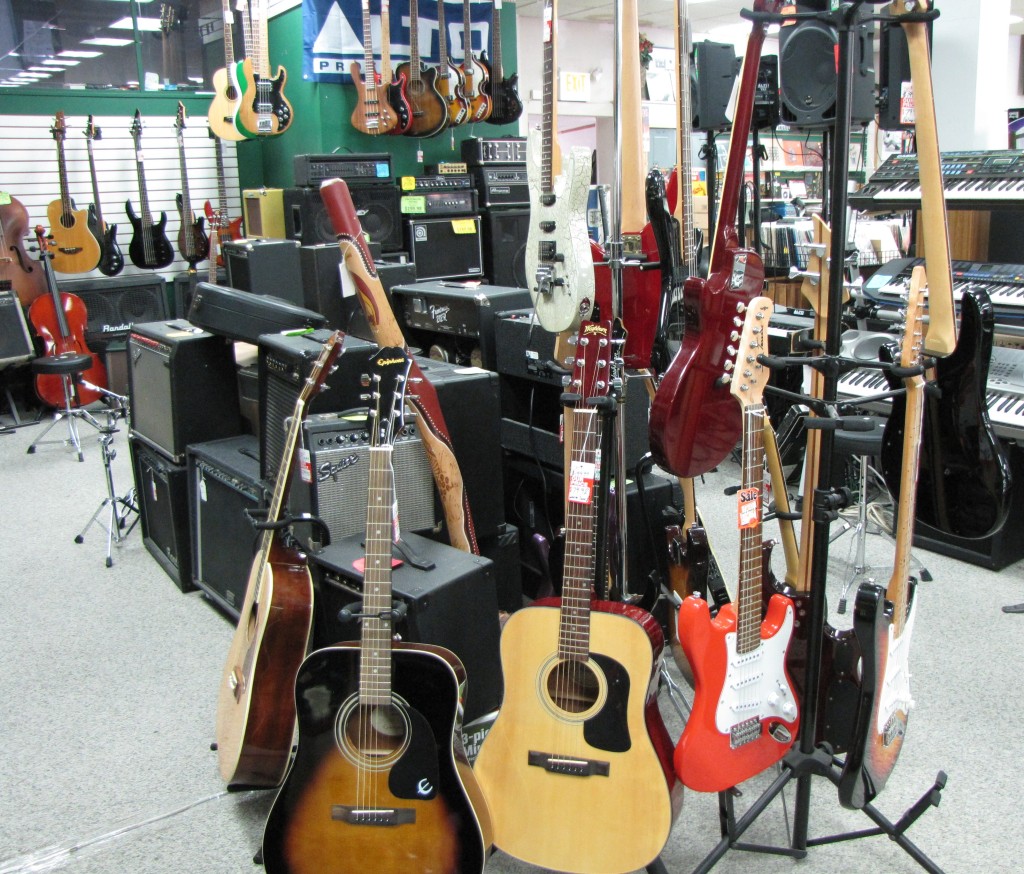 Over the years, we've had many customers come in to purchase electronics and other media collections, and then see a musical instrument that sparks a memory. Maybe it's a drum set like they played in high school or a guitar that reminds them of a few lessons they had many years ago. Our new and used selection is competitively priced, which means that, no matter what your budget might be, you can learn to play or get back into playing a musical instrument at any point in your life.
We know that when you or a family member is first getting into a new instrument, you don't always want to buy new. Quality used instruments are an excellent way to get a feel for playing and to decide if it's right for you. That's why we buy and sell many varieties and brands of musical instruments.
Before putting a used music instrument on sale in our showroom, we carefully inspect and clean each one. We also give them a try to ensure they're working correctly. We don't guarantee we can play every instrument perfectly, but we at least verify that they're functioning the way they should! We'll leave the professional playing to you.
If you already know how to play an instrument, and are looking for a new or upgraded model, we're also the place for you. You can choose from our range of high-quality new and used instruments and find the perfect fit for you. There's no comparison to holding and trying an instrument, and seeing it if it feels "just right."
That's what's so great about a local shop like Record Head: We don't have any high-pressure salespeople or brands we have to push. We let you come in and take your time and enjoy browsing our section.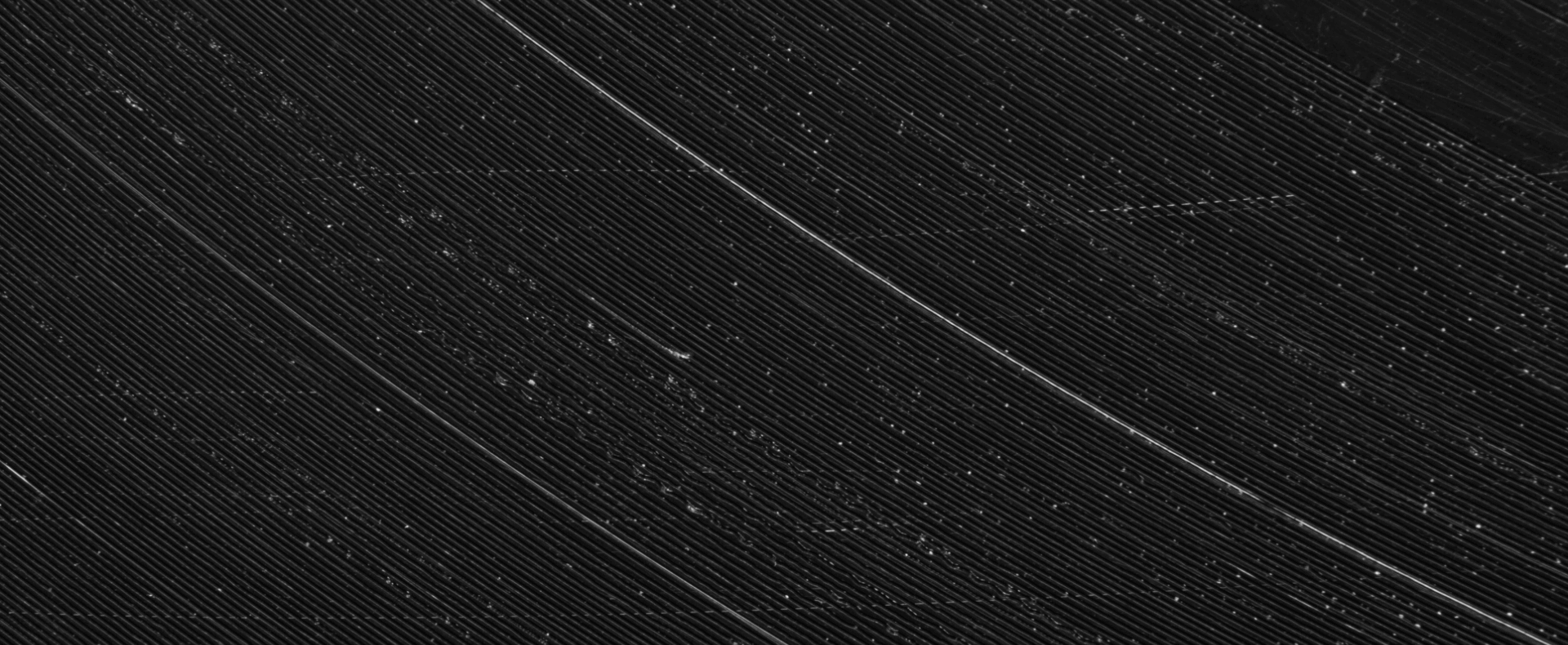 Ready to Make Some Noise?
Hopefully, by now you've made up your mind to come down to Record Head Buy-Sell-Trade of West Allis and pick up a new or used musical instrument for sale near you. We have top brands for those of you that are already accomplished musicians and are looking to upgrade. We also carry more affordable new and used options if you're just getting into an instrument and want to limit your investment at first.
In all cases, you can see, hold, and try your instrument right in our showroom. Pick out your instrument and all of the accessories to go with it. And don't forget that, if you already have musical instruments you're not using, you can bring them in and trade or sell for cash. Someone will be more than happy to buy them and put them to good use.
Give us a call, contact us online or drop in, and we'll get you started on the path to being the next big musician out of Milwaukee!
Store Hours
Sunday: 9:30am -6pm
Monday – Thursdays: 9:30am – 7pm
Fridays: 9:30am -6pm
Saturday: CLOSED
Our Location
Record Head: 7045 W Greenfield Ave,

West Allis, Wl 53214

Phone: (414) 453-3900
Fax:
Follow Us: