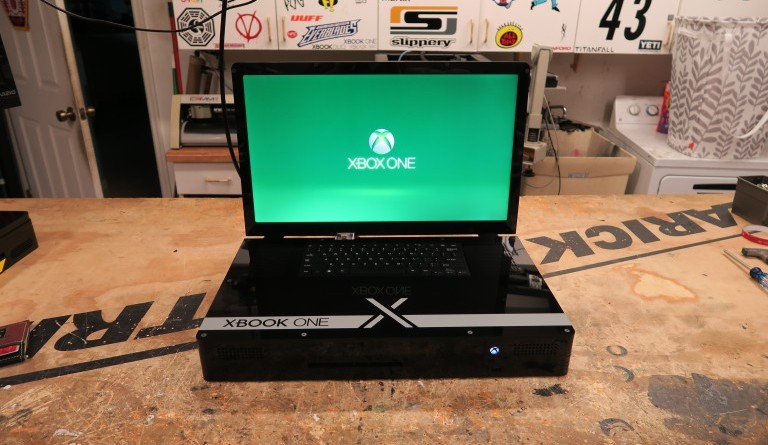 A fun new trend that has come up over the years is to turn an Xbox console into a laptop. It started with the Xbox 360 model and has become an increasingly popular DIY project with new releases of the console.
The newest version of this project uses the Xbox One S. It's a smaller, sleeker model than any of the previous builds, though it's still much larger than a typical laptop. Here are some details on this trendy new console modification.
What Is It, Exactly?
The term "laptop" isn't exactly accurate — the technology still needs a constant power source to function. It's more like a small desktop with a screen hinge. However, it can sit on your lap if you want to use it on a plane, bus or other mode of transportation — just be sure they'll allow it. Even if you're just interested in a slightly more portable gaming experience in your home, you'll be able to move around conveniently while using these computers, as long as you can find an outlet nearby to plug it in.
Modder Edward Zarick has been making changes and new builds on consoles like the Xbox One, Xbox One S, PlayStation 4 and more for years. He offers a parts list and information on his process that many people find helpful throughout their own experience during the DIY venture. He fits the console hardware parts into a laptop-sized case, then hinges a screen to turn the piece portable. Using his design, you can even maintain a 4K HDMI port out that allows the laptop to function as a regular console with 4K and HDR playback.
If you decide to take on the job and are looking for the simplest route, you won't actually have to alter the console components much. If you're not extremely technology-literate, it makes the process easier to know you'll be able to transfer the internal hardware without extensive alteration. Keep in mind that you'll be forfeiting any warranties you got with the console by doing this modification.
What You'll Need to Complete the Process
If you've decided this is the perfect project for you, Ed'sJunk offers a compelling how-to article on building an Xbox laptop that will direct you through the steps involved from the starting moment. Start by purchasing the components of the device itself, then consider tools to make sure you can handle those parts with caution and without damaging anything. You'll need the following parts:
Widescreen monitor of the correct size
USB keyboard
WiFi module
Ribbon cable
Male headers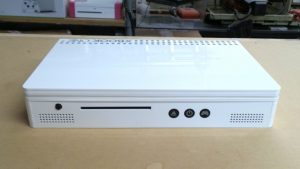 You'll also need these tools:
Dremel tool
Multimeter
X-Acto knives
Wire clippers
Small screwdrivers
Tweezers
Smoldering iron
Desoldering iron
Visit Record Head to Find Parts for an Xbox Laptop
Now that you have some useful resources on how it's done, get excited to start building your own new laptop that's sure to make every gamer you know jealous of your portable system.
Don't stress about finding the right parts — at Record Head, we've got you covered. We stock most of the components you'll need, and our friendly staff will help guide you through the buying (or selling) process. Come check us out in West Allis, Milwaukee, if you're ready to get started, or contact us with any questions you have about our price guarantees or inventory!