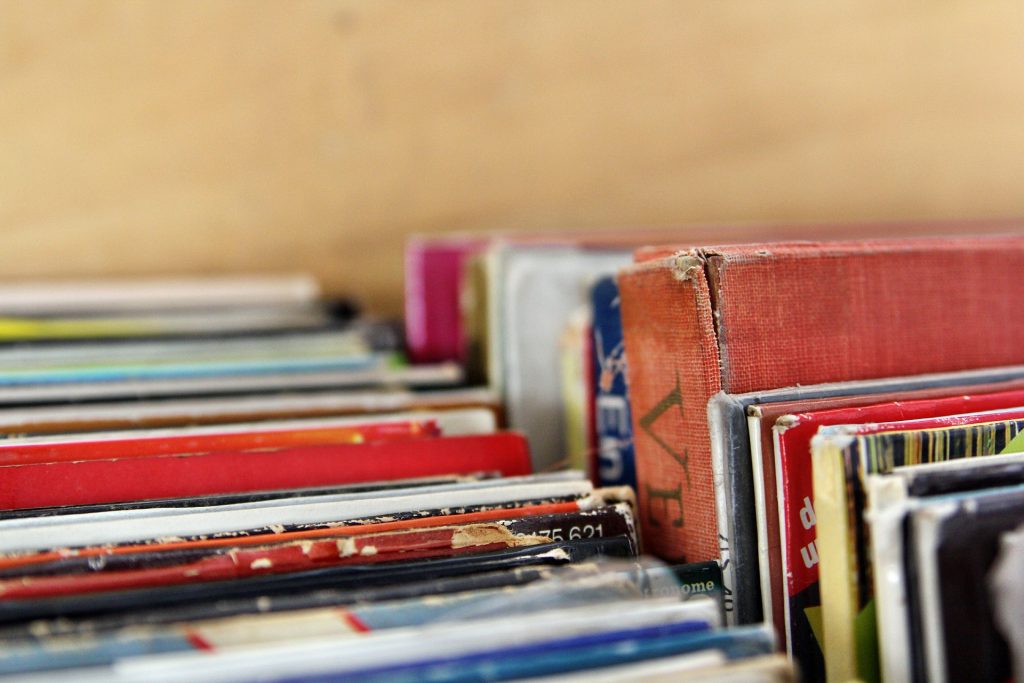 When you want to sell your vinyl records, you can take several approaches. Keep reading to discover your best options and check out our guide to selling and trading records to get the most value for your collection. 
Local Record Stores
A brick-and-mortar record shop is one of the first options to consider when selling your collection. The process is usually pretty straightforward — you'll bring your records down to the store, then the owner will give you a quote. The owner may offer to come to you if your collection is large enough.
Selling to a record shop is quick, convenient and safe since you're working with an official business. They're often eager to take what you have and offer at least some money in exchange.
eBay
There are a few ways to sell your records online, so we'll start with the most traditional — eBay. The eBay model allows you to either sell your item at a flat price or open it to bidding. 
Vinyl lovers search eBay for deals and interesting finds, so you'll likely find someone to purchase your records if you set the right price. The bidding option allows you to maximize your profit for the greatest records in your collection. 
You'll be responsible for shipping the records when you sell them, so keep shipping costs in mind when you list your items.
Craigslist 
Craigslist is another site most are familiar with these days. When you list your records on Craigslist, you'll primarily market to a local audience since many use the website to find items they can pick up in person. 
You can list your records at a firm price or offer some flexibility. Buyers will contact you to make an offer, at which point you can schedule a time and place to meet them and make the exchange.
Discogs
Discogs is a site savvy record lovers use to find and evaluate vinyl albums and other physical media. 
You can list your records for free when you make a Discogs account. You must list each record individually — there isn't an option to sell an entire collection under one listing. 
The site will provide an automated price recommendation to determine your record's value and help you close a deal. You'll also set a shipping price. Discogs charges an 8% selling fee. The minimum selling fee is 10 cents, but the maximum is $150. 
Buy Sell Trade Stores 
A buy sell trade store provides the most convenience and value when selling your records. You can sell your records outright or trade them for anything in the store. Buy sell trade shops carry everything from records to musical instruments and movies, video games and more.
Some buy sell trade shops buy wholesale, making it easy to sell even the largest record collection. 
Milwaukee's Online and In-Person Buy, Sell Trade Store 
Record Head is the Milwaukee area's top buy sell trade store. Visit our shop in West Allis, Wisconsin, to sell your records for a competitive price or trade them for something else. We also list our collection online, so browse our site to see what you can receive for your records.