You have your new speakers set up, and you are ready to roll. But the first thing you want to know is what these babies can do. To find out, you have to push them to their limits, which means you need to find the right songs to test those speakers out — songs with pulse-pounding bass, screeching vocals and wicked guitar riffs. You know exactly what that means. If you are looking for a little inspiration, though, here are some of the 10 best songs to crank up to see what those speakers have got:
Welcome to the Jungle – Guns 'n' Roses
You remember rocking out to this song back in the day, and you remember Axl Rose could do things no man should be able to do with his voice. Those high-pitched wails will put your tweeters to the test, while the drums and bass action will tell you right away where your subwoofers are at.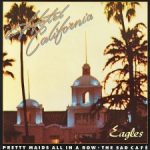 Hotel California – The Eagles
This song has it all, devastating guitar riffs, head-knocking bass — and it's a really good song, too. You are going to be cranking The Eagles sooner or later, so you might as well start right out of the gate with a classic.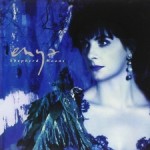 Caribbean Blue – Enya
We get it. New age music is not really your jam — but it works great for testing speakers. The subtle layers of sound in this piece seem almost infinite, and if your speakers are not picking up the nuances, you've got a problem.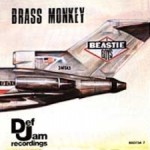 Brass Monkey – The Beastie Boys
The Beastie Boys and a solid pair of speakers are a match made in Heaven — particularly in this song, where the bass is as extreme as it gets. Blast this over the right speakers, and you could blow the doors off the place.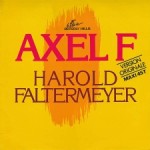 Axel F – Harold Faltermeyer
This one-hit-wonder gave us the theme to Beverly Hills Cop that became the unforgettable soundtrack to the '80s. With three different synthesizers in play, it is the perfect song to give your speakers a workout.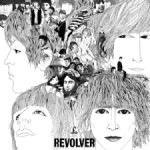 Taxman – The Beatles
This track off of Revolver catches the Beatles as they are transitioning into their psychedelic phase, with a unique bass line that will sweetly caress any subwoofer you feed it through.
Bohemian Rhapsody – Queen
Skipping this song is a musical sin for many, and the variety of sounds in this famous track makes it one of the best songs to test speakers. The layers of vocals and sounds from the instruments allow you to test your speaker's rhythm, and the a cappella sections will enable you to test for tonal balance.
Limit to Your Love – James Blake
The granitic baseline of this pop-inspired track is low enough to make walls vibrate. It's also some of the best music to test new speakers to see how well your speaker handles low frequencies.
Royals – Lorde
"Royals" is one of the best tracks for testing speaker bass and synth due to the initial impact of the booming drums. The booming bass about half a minute into the song also checks the power of your speaker's subwoofer.
The National Anthem – Radiohead
"The National Anthem" offers a diverse audio experience with a blend of electronic and acoustic instruments, an epic crescendo and subtle sonic changes. If your speakers allow you to catch the smaller nuances in this track, you officially have a high-quality pair of speakers.
Why Perform a Speaker Test?
If you're new to the many nuances of speakers, you may wonder why you need to test them — especially after paying hundreds of dollars to upgrade your system. Much like how every person is unique, every speaker has a distinct way of reproducing audio frequencies in a song's soundscape.
By using speaker test songs, you will know whether you are getting your money's worth. While testing speakers is a process, the results can help you elevate your music experience while increasing your music knowledge.
What to Listen for When Testing Your Speakers
One of the best ways to generate a more accurate listening experience is by testing your speakers and making adjustments. Some of the elements to listen for as you test your speakers include:
Surround sound
Tonal balance
Midrange quality
Frequency range
Dynamic range
Bass and treble fidelity
Get Your Speakers (and records) at Record Head
If you're in the market for a great set of speakers or if you just got a set and are looking to unload your old ones in Wisconsin, come on down to Record Head. We buy and sell speakers, records and just about everything else electronics or music related.