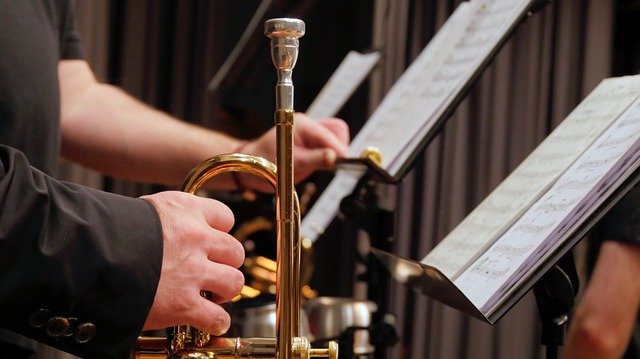 The trumpet is an instrument like no other. It carries a high-pitch tune that can be seen across a variety of different genres. Musicians and listeners admire the trumpet for its ability to accompany other instruments, and players require a great deal of skill to master the craft.
Genres such as jazz, swing and blues would not be the same if it weren't for the trumpet, but a number of famous players influenced performers and bands long after their time. Welcome to Record Head's list of the best trumpet players of all time.
What Makes a Great Trumpet Player?
Playing the trumpet demands complete control of the instrument. Our top 10 list consists of trumpet players who crafted their own style to change the way the art is perceived today. All players on this list demonstrate consistency, dynamic range and band leadership in their playing.
1. Louis Armstrong
Louis Armstrong is arguably the best trumpet player of all time for his influence over jazz music. He was immensely popular with musicians in and out of the jazz scene and frequently sang alongside performances. Armstrong's notable tunes include "West End Blues," "Potato Head Blues" & "What a Wonderful World," to name a few.
2. Miles Davis
Miles Davis was an exceptional trumpet player, bandleader and composer. Davis was pivotal in the development of smooth jazz. He frequently played in the middle register of the trumpet and achieved commercial success with his 1959 album, "Kind of Blue."
3. Chet Baker

Chet Baker utilized a warm tone to the ears. He was a part of notable groups, including the Gerry Mulligan Quartet, and he lived a relatively tough life battling drug addiction. Baker's most successful work includes his album, "Chet Baker Sings." Baker is yet another trumpet player with a passion for singing as well.                                                                                                                                     
4. Dizzy Gillespie
Born John Birks Gillespie, this trumpet player was a bandleader, composer & singer. Dizzy Gillespie is a staple in the genre of bebop and the Afro-Cuban movement. Gillespie could handle upbeat tempos and the higher register of the trumpet. Notable works include "Diz & Getz, Bird & Diz" & "Jazz at Massey Hall."
5. Fats Navarro
Fats Navarro accompanies Dizzy Gillespie as one of bebop's greatest trumpet players of all time. Navarro died at the early age of 26, but he collaborated with Tadd Dameron and Kenny Clarke during his time. This trumpet player influenced those after him with incredible improvisation techniques and dynamic range.
6. Clifford Brown
Clifford Brown is another talent that passed away at an early age — 25 — due to a car accident. Brown was a strong jazz player and composer, with works including "Daahoud" and "Joy Spring."
7. Freddie Hubbard
Freddie Hubbard is most remembered for his work in the bop genre. The trumpeter was a member of Art Blakey's Jazz Messengers group, where he achieved recognition for his playing. Hubbard would release a number of successful albums, including "Open Sesame" in 1960.
8. Donald Byrd
Donald Byrd would release revolutionary bebop albums during his peak in the 1950's & 1960's. Byrd never cared to be the center of attention as he recorded with names including Herbie Hancock, Sonny Rollins & Jackie McLean. He released his biggest albums under Blue Note Records, including "Fuego" & "A New Perspective."
9. Art Farmer
Art Farmer could play various styles as a trumpeter and flugelhorn player. He helped to create the Jazztet during 1959 and would later release "Meet the Jazztet" and "Live at the Half-Note."
10. Lee Morgan
Lee Morgan got his big break at just 18 years old playing with Dizzy Gillespie's big band. Morgan was another trumpeter to record with Art Blakey's Jazz Messengers. Some of his most popular work includes "The Sidewinder" and "Cornbread."
Contact Record Head for Music and Vinyl
If you're searching for vinyl records and media, look no further than Record Head. We offer the best buy and sell deals for music, movies, and more. Be sure to contact Record Head today for more information about our products and services!