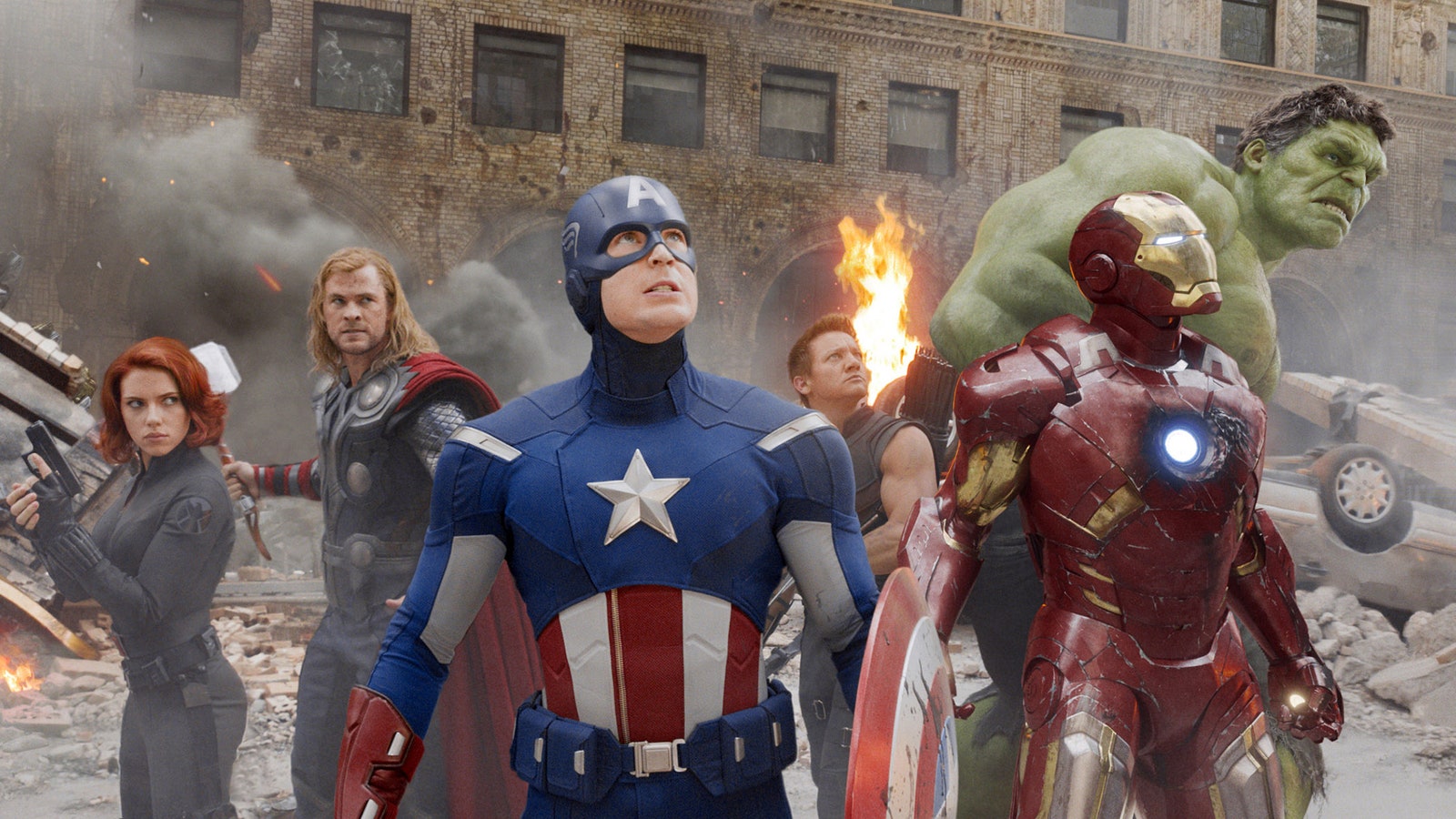 Big blockbuster movies are a lot of fun for viewers, and they rake in massive profits for the studios. What is the number 1 highest-grossing movie of all time? In this list, we'll discuss the biggest box office hits as we count down the best-selling movies in cinematic history. 
10. "Frozen II" — 2019
The follow-up to 2013's "Frozen" captured audiences of all ages with its impressive animation and catchy original music, making $1,450,026,933 on its estimated $150 million budget. 
9. "Furious 7" — 2015
"Furious 7" is the seventh installment in the "Fast & Furious" franchise and the first movie after the untimely passing of famed actor Paul Walker. The filmmakers brought in Weta Digital of "Lord of the Rings" fame to create a digital Walker cameo from stand-in performances by his brothers Caleb and Cody and actor John Brotherton. All in all, the film made $1,516,045,911 on a budget of $150 million to $190 million. 
8. "The Avengers" — 2012
2012's "The Avengers" is an unprecedented crossover that brings some of Marvel Comics' most famous characters to the big screen for a massive battle to save the planet. The movie peaked at number three all-time and made $1,518,812,988 on a $220 million budget. 
7. "The Lion King" — 2019
The John Favreau-directed and -produced retelling of Disney's 1994 film featured all-new music and an updated voice cast of famous celebrities like Joe Rogan, Donald Glover and Beyonce Knowles-Carter. The reproduction served Disney well, tallying $1,656,943,394 on a $250 million to $260 million budget. 
6. "Jurassic World" — 2015
Another reawakening of a successful franchise, "Jurassic World" brought dinosaurs back to the big screen with a cast of new faces like Chris Pratt and Bryce Dallas Howard. The film earned $1,671,713,208 on a $150 million budget. 
5. "Avengers: Infinity War" — 2019
Marvel's third Avengers crossover film, "Infinity War," shocked audiences with a surprising ending that subverts what viewers expect from a superhero movie. Estimates put the studio's spending between $325 million and $400 million, and its earnings have soared as high as $2,048,359,754.
4. "Star Wars: The Force Awakens" — 2015
After a 10-year wait, Star Wars came back with 2015's "The Force Awakens." The film featured a mixture of new and returning actors from the original trilogy and earned a franchise-high of $2,068,223,624 on a budget estimated between $259 million and $306 million. It's true. All of it. 
3. "Titanic" — 1997
One of the first true Hollywood blockbusters as we know them today, "Titanic" is a heartbreaking tale of two lovers, played by Leonardo DiCaprio and Kate Winslet, who fall for each other on the Titanic just before tragedy strikes. While there may have been room on that floating door, there's hardly any for this film's earnings to grow, amassing $2,194,439,542 on a $200 million budget. It held the number 1 spot for over a decade before sinking to the number 3 rank on the list. 
2. "Avengers: Endgame" — 2019
After the jaw-dropping twist at the end of "Avengers: Infinity War," audiences could hardly wait to see the next installment in the Marvel franchise. "Avengers: Endgame" took the number 1 spot on the list by earning $2,797,501,328 on a budget estimated between $356 million and $400 million. The studio thought their place was secure until a surprising development from our current number 1 earner. 
1. "Avatar" — 2009
"Avatar" is a blend of CGI and live-action storytelling that initially hit theaters in 2009 and took the number 1 spot on a $237 million budget. That ranking would stand until the debut of "Avengers: Endgame," but it wouldn't end there. In 2021, "Avatar" reclaimed the title as the biggest box office hit with a first-time re-release in China, adding $9 million to the budget and bringing the ultimate tally to $2,847,246,203.
Buy, Sell and Trade Movies at Record Head
If you want to pick up a copy of one of the world's top-grossing movies for yourself, check the online store at Record Head or stop in at our West Allis, WI, location to browse our shelves today!