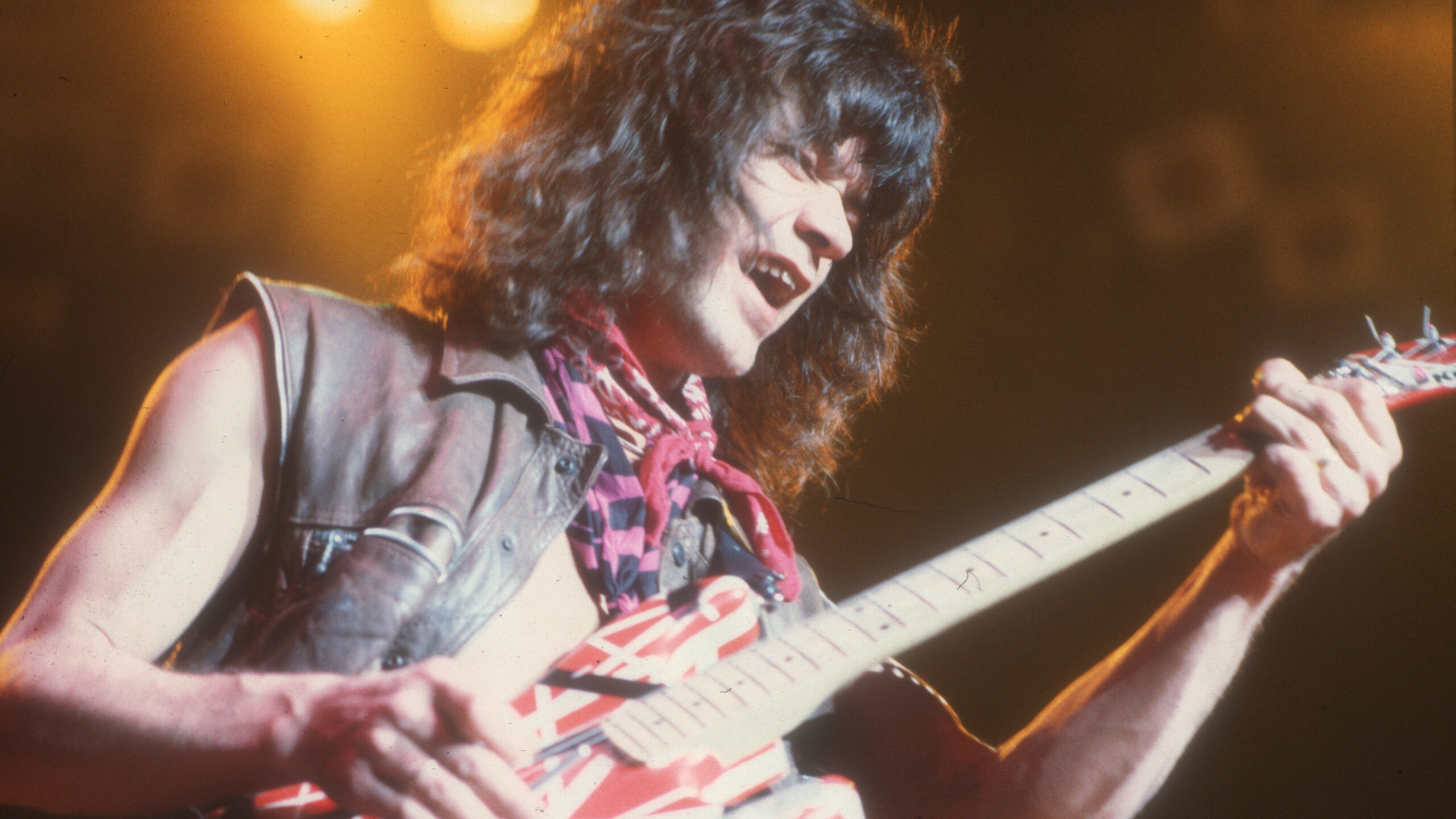 The Record Head family loves a good guitar solo. Check out our list of seven of the most iconic rock solos of all time.
1. "All Along the Watchtower" — Jimi Hendrix
Jimi Hendrix's guitar solo is the special flavoring that makes this Bob Dylan cover rock harder than the original. Hendrix works his way up to higher notes toward the end of the solo before cutting off for another verse. This lack of resolution plays on themes presented through lyrics like, "There's just too much confusion/I can't get no relief." Hendrix returns to the solo at the end and resolves to the high C for an epic crescendo.
2. "Beat It" — Michael Jackson feat. Eddie Van Halen
The late Eddie Van Halen graced the pop world with an epic solo in Michael Jackson's "Beat It," displaying his signature style while giving the song a rough edge. The "Beat It" solo is peak Van Halen — he even recorded it for free without credit.
3. "Stairway to Heaven" — Led Zeppelin
"Stairway to Heaven" is a masterclass in pentatonic leadwork. Jimmy Page fills this solo with unique voicings while performing soulful bends and awe-inspiring hammer-ons. This solo is an example of how a guitarist can shred while leaving enough space for the rest of the song to breathe.
4. "The Modern Age" — The Strokes 
Nick Valensi proves that rock was very much alive in the early 2000s with a lively solo marked by great bends, tremolo picking, and double-stops. While many of The Strokes' earliest songs featured simple but effective leadwork, Valensi's solo shows that he can shred when he needs to. 
5. "Reelin' in the Years" — Steely Dan
"Reelin' in the Years" welcomes the listener with an immediate solo from Elliot Randall. His fuzzy guitar tone sits well over the light drums and piano in the background as he plays with both technical precision and feeling. Randall alludes to the melody that returns later in the chorus for a song-serving solo that listeners recognize immediately. 
6. "Psychosocial" — Slipknot
Slipknot's two talented guitarists trade distinct solos in the middle of the band's 2009 commercial hit. Mick Thompson's palm-muted minor scales tear into the listener while Jim Root contrasts with a more spacious and melodic section. 
7. "Hotel California" — The Eagles
If you want to hear a master at work, listen to Don Felder solo over eight-chord changes that refuse to fit neatly into a single key. Felder finds something creative to express over each change for a somber solo that adds to the greatness of "Hotel Califonia." 
Rock Out at Record Head
You can browse our music inventory online to pick up the classic records which feature these songs and more!