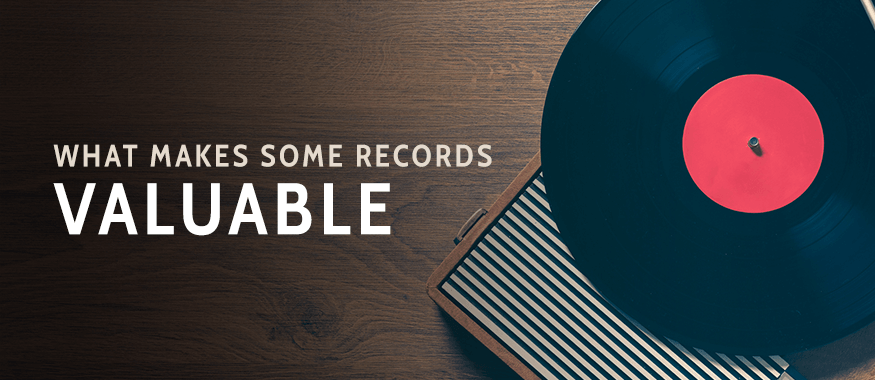 Audiophiles, rejoice — vinyl records are making a major comeback in the 2020s! There's never been a better time to start or sell your collection. Some records have sold for tens of thousands of dollars to eager collectors, while others are available for just a few bucks.
So, how do you know if a record is valuable? Three main factors contribute to whether a record is worth anything more than the original price — the type of record, the supply and demand for that record, and its condition.
The Type of Record
Vinyl records come in a few different formats, each with different sizes and speeds.
The most common records are 12-inch albums that run at 33 ⅓ RPM. These match up best with the typical album's length, holding 22 minutes per side. The next most common are 7-inch records — otherwise known as 45s — that run at 45 RPM and hold two songs per side. Last, we have less popular 10-inch records that run at 78 RPM.
Most consumers are interested in 12-inch records, but a modest market exists for 45s. Unless you have something particularly special and a motivated buyer, you'll find 12-inch records and 45s are the most valuable.
Supply and Demand
Like any commodity, records are subject to supply and demand, with the most valuable records being highly desirable and hard to find. Supply and demand fluctuate with a few common factors:
Quantity
The greatest value is in rare records with minimal pressings. A rare record could be an original pressing of a cult classic or an uncommon promotional edition. Since there are fewer original pressings and promotional copies than re-releases or standard editions, the former are more exclusive and worth more.
Popularity
Demand and popularity go hand in hand, but they also fluctuate. A record's demand may spike if the artist experiences a popularity boost or becomes topical. For example, the deaths of artists like Kurt Cobain, Michael Jackson and David Bowie caused momentary demand spikes.
Uniqueness
While not always the case, the right unique trait can add value to a copy of a record. An autographed copy will always sell for more than another of the same pressing. Alternatively, some mispressings are more valuable than the original.
Condition
Value and condition are directly linked, and vinyl records are fickle. While still usable for displays or crafts, an album with a few scratches can become virtually unlistenable. Always take care of your records or inspect them closely before buying. Having the original artwork in good condition is also a fundamental part of a record's value — some collectors argue that an album isn't worth anything without the cover — so keep your jackets in plastic sleeves.
How Do You Cash in on Records?
If you have records to sell, you can try your hand at listing them online. Savvy buyers know the makings of a valuable record, so you can definitely find a worthy offer if you have something interesting to sell. However, you'll have to handle the process on your own and you'll likely only be able to offload a few at a time.
If you're looking for the easiest way to sell records in bulk or start a vinyl collection, the Record Head buy-sell-trade store is the place to go. We buy wholesale inventory to sell online or at our store in West Allis, Wisconsin. Record Head is also a great place to find rare, valuable records and share your passion for music with others. We invite you to check out our online shops or visit our store to browse our record collection in person.