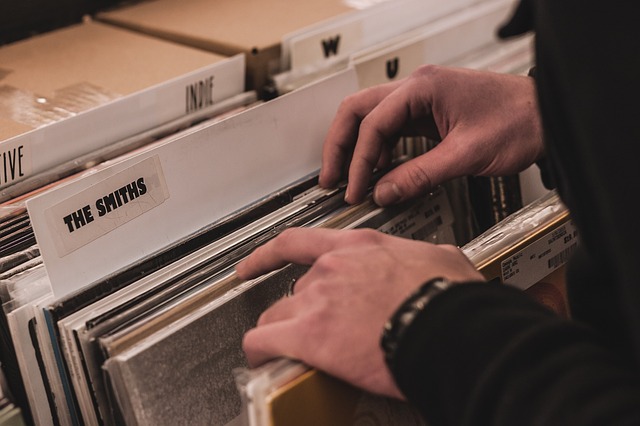 Today, many artists are starting to release their new music on vinyl, which was unheard of not too long ago. Records are enjoying a resurgence as many music enthusiasts are reconnecting with the unmistakable crackle and unbeatable sound of a needle hitting vinyl.
But you can still connect to history when you buy vintage records. Vinyl albums were built to last, which means to this day, you can purchase many albums that first hit record store shelves in the 1950s, 60s and 70s. Locate the right record store, and you can find a wealth of vinyl albums that have been listened to for decades. In the Milwaukee area, Record Head is your source for vintage LPs for sale. There's no better place to buy old albums in the Milwaukee area.
A Huge Selection of Old Vinyl Records for Sale
Looking for an original John Coltrane album from the 50s? Trying to find an original copy of Rubber Soul? Maybe you want to listen to London Calling just like others did when it first appeared in stores in 1979. Don't think for a second that these original records are long gone. At Record Head, we have a huge selection of old vinyl records for sale that you'll absolutely love.
We offer our vintage LPs for sale as part of an impressive collection. This vast selection means that you can spend hours browsing through different genres and artists. It also means that you have a high likelihood of finding exactly what you're looking for when you want to buy vintage records.
Need Expert Guidance?
Our team knows records and music inside and out. Whether you're just browsing or looking for something specific, you can count on our friendly and knowledgeable staff to answer questions, provide expert guidance or just shoot the breeze about music as you look to buy old albums. So if you want to know The Five Best Record Players or How to Restore an Old Record, we can help!
As vinyl enjoys a resurgence in popularity, you'll find that more and more stores are offering these records. But most stores that provide antique vinyl albums can't replicate the knowledge, experience and commitment to service excellence that you'll find at Record Head.
Buy Vintage Records at Affordable Prices
One of the best parts about shopping for antique vinyl albums is how affordable they can be. You can own a true piece of history for just a few dollars. Also, when you shop Record Head for old vinyl records for sale, you'll enjoy different buying options. We provide opportunities to buy, sell and trade, so you can trade in old records or electronics for others in our selection.
 

Record Head: Your Source for Vintage Vinyl Albums
At Record Head, we've been serving the Milwaukee community from our location in West Allis since 1972. When you want to buy old albums, visit our store and discover a wide variety and a team of staff members who are passionate about music as well as helping you find what you want. When you're ready to buy vintage albums, we're ready to help.
Call us at 414-453-3900 right away for more information. You can also stop by our West Allis store or contact us online about old vinyl records for sale.
Updated:  January 11, 2021
Record Head Swag – Only $9.99


Get your very own Official Record Head T-Shirt in store or online today!
Check Us Out on Facebook

This message is only visible to admins.


Problem displaying Facebook posts.
Click to show error

Error: Server configuration issue