Buying and Selling Movies in Milwaukee
If you're buying, selling, or want to trade in DVDs in Milwaukee, look no further than Record Head. We have been Wisconsin's premier destination for media and electronics since 1972 — during that time, technology has changed considerably. Still, one thing that's remained consistent is our commitment to delivering great service and great value for everyone we do business with. Keep browsing our website, check out our eBay and Amazon stores, or, better yet, visit us in person at our used movie store in West Allis. Discover for yourself why we're the movie buff's choice to sell, buy and trade in Movies in Milwaukee and beyond!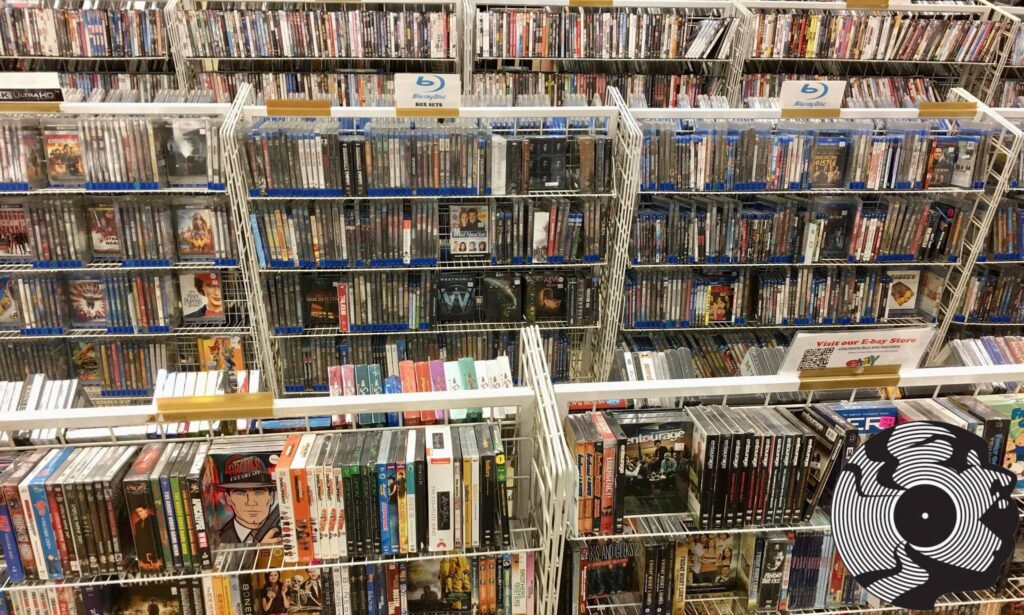 Buy, Sell or Trade Your DVDs
Shop a Great Selection of Used DVDs & Blu-Ray Discs at Record Head
We may be called Record Head, but we're about so much more than the old vinyl classics. Movie lovers have known for years that we're the best place to buy cheap used DVDs in Milwaukee. With an inventory of more than 5,000 items, we're a Milwaukee record store with everything from the latest popular blockbuster to hard-to-find oldies, arthouse indies, and foreign films. Pricing starts at just $2 for budget DVDs. We've also got a great selection of Blu-Ray discs at bargain prices. Visit us in person to browse our complete inventory!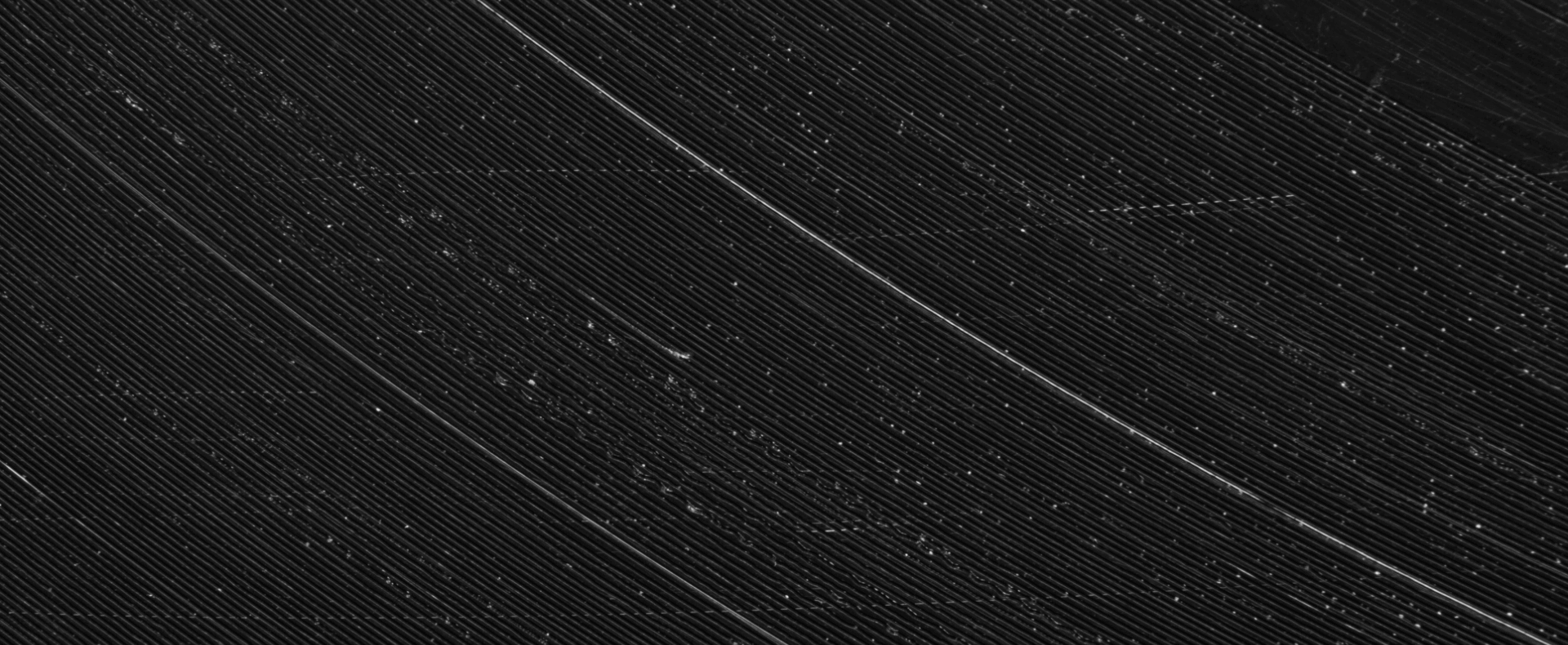 Why Buy Used DVDs?
The world of media is continually changing, and while the big box stores want you to keep buying the latest and hottest products, there are some benefits to choosing used over new:
Savings. Our used DVDs and Blu-Ray discs are priced up to 80% lower than comparable new items. All our used movies are guaranteed scratch-free and in perfect playing condition. Unlike other media, audio, and video quality on a DVD doesn't degrade over time. As a result, when you buy used from Record Head, you are getting a product that's virtually identical to new at a fraction of the price — perfect for anyone who wants to expand their collection.
Selection. Streaming and online downloads are fast replacing DVDs and even Blu-Ray discs. As this trend continues, it will become increasingly difficult to find titles you like in excellent condition. Shopping our selection of used DVDs for sale lets you complete your collection now, so you have all your favorites on hand for viewing later.
Sustainability. There's no reason why a perfectly good DVD should end up in a landfill. When you choose to buy used, you're doing your part for the environment by reducing needless litter and waste.
Store Hours
Sunday: 9:30am -6pm
Monday – Thursdays: 9:30am – 7pm
Fridays: 9:30am -6pm
Saturday: CLOSED
Our Location
Record Head: 7045 W Greenfield Ave,

West Allis, Wl 53214

Phone: (414) 453-3900
Fax: (414) 453-1756
Follow Us:
Selling Your Used DVDs
Is it time to clean out your den or pare down your movie collection? Why not make a few extra dollars while you're at it? Sell your used DVDs to Milwaukee's best pre-owned media store. In addition to cold hard cash, you'll get the satisfaction of knowing your old movies are ending up in a good home. We'll take a look at anything, no matter how old or obscure. Our pricing is competitive with other stores that buy used DVDs in Milwaukee.   Come down with your collection of trade in DVDs for a free no-obligation quote!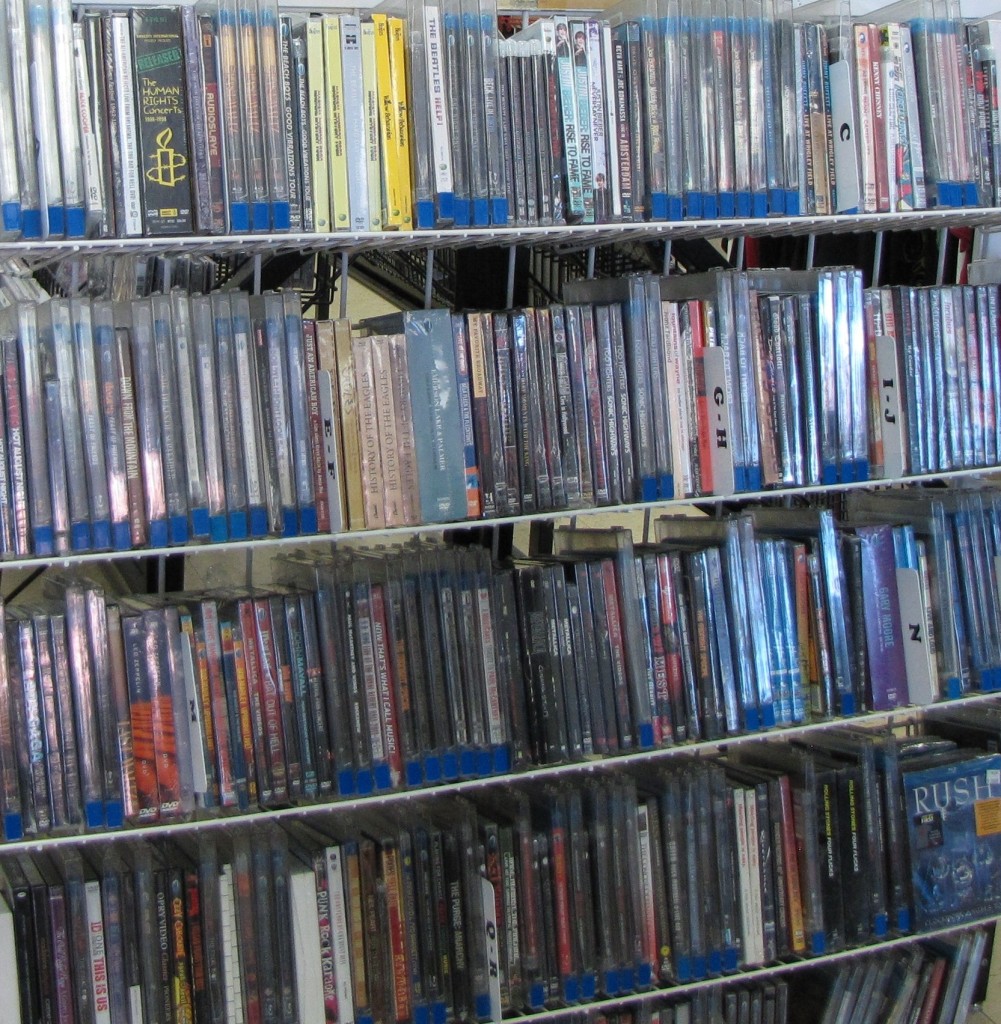 Why Shop Record Head for Used Movies?
You've got a choice when it comes to selling and buying used DVD movies in Milwaukee — so why choose Record Head? Here are just a few reasons:
We care about our customers. When you buy or sell used media with Record Head, you're working with a team that's knowledgeable and willing to go the extra mile for its customers. We realize that a $3 used DVD movie may not be the most important purchase you make all year, but if we can help you find a hidden classic you would have otherwise overlooked, then our personalized service is an effort that's worth it.
We've got the best prices and selection. Unlike other stores, we are dedicated almost exclusively to used media and electronics. You could visit local pawn shops or secondhand stores, but none of them will have the same great selection of overstock DVDs and Blu-Ray discs that Record Head has. From action and sci-fi to comedy and westerns, new releases to old classics, we've got it all under one roof!
We're a proudly local business. Shopping at our used DVD store in Milwaukee keeps your purchasing dollar firmly in the local economy. We've been there for multiple generations of movie buffs in the Milwaukee area, and we are looking forward to continuing to serve for years to come.
We also have wholesale DVDs and overstock DVDs available.
So if you have been thinking, "where to buy DVDs near me," or "where can I sell DVDs" near me look no further! Compare Record Head to the national chains and big-box stores, and you'll see that we offer the personal touch that has kept customers coming back for more than 40 years. Come in and see us today!