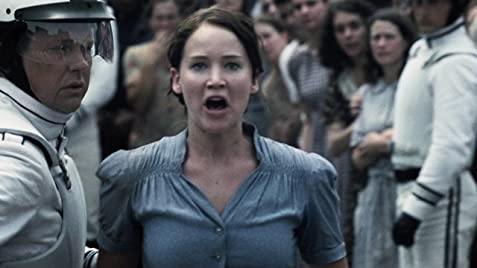 The Coronavirus pandemic has many of us home throughout what used to be the workweek. With the uncertain times we're in, sometimes the best medicine is to kick back and enjoy some of our favorite films to escape from reality.
At Record Head, we appreciate films of all genres. Whether you're looking to laugh or sit on the edge of your seat, here are our top movies for quarantine:
Ferris Bueller's Day Off (1986)
At this point, we all know what it is like to be out of the classroom or office. "Ferris Bueller's Day Off" is a classic film that everyone should see at least once. See how this high school prankster manages to stay under the radar while his principal is out to catch him for the last time.
Ferris is at home "sick," but he quickly manages to get his girlfriend Sloane and his friend Cameron to join him on a thrilling adventure in Chicago. Who knew playing hooky could be so exhilarating?
Psycho (1960)
Everyone has at least heard of the film "Psycho." If you're searching for a black and white thriller, follow Marion Crane on a mystery adventure when she steals $40,000 from her employer. While on the run, she comes in contact with a motel manager named Norman Bates, who does everything he can for his demanding mother.
"Psycho" is creepy, intriguing and everything in between, making this a great movie to watch in quarantine.
The Hunger Games Series (2012-2015)
Imagine a world where civilians are divided into districts where they must battle to the death for food supplies. Watch the fictional story of Katniss Everdeen as she volunteers for a journey no one wants to take. Katniss must fight for her life as a corrupt Capitol leader ensures all people of Panem tune in to the competitive games where there can only be one winner.
This sci-fi series is packed with action and features a unique plot line any viewer can appreciate.
Jaws (1975)
If you had to cancel your beach vacation this summer due to COVID-19, maybe "Jaws" will help you feel better about it. This 1970s must-see involves a great white shark that infiltrates a local beach on Amity Island. With the shark preventing community beaches from opening, numerous fishermen go on a hunt to put a stop to the madness.
The Social Network (2010)
There is no doubt that many of us are spending time on social media during the pandemic. If you're interested in seeing how Facebook came to be, "The Social Network" tells the tale of a young Mark Zuckerberg founding the site from his Harvard dorm room. See the hardships and legal battles involved in the making of a billionaire.
Your Source for Buy, Sell and Trade in Milwaukee
Record Head is your go-to spot for new and used electronics, movies, music and media in the state of Wisconsin. We proudly connect our customers to incredible deals both in-store and online. For more information about our inventory and the types of trades we accept, complete a contact form with us online today!