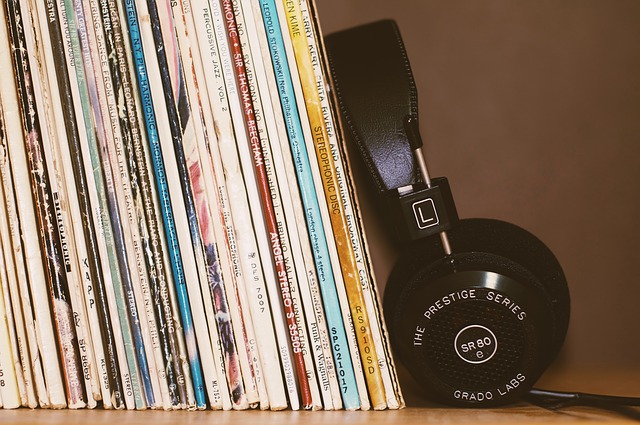 One of the greatest aspects of popular music is its ability to create a cultural movement. Some artists over time effect songwriters and consumers with their art to the point that music never remains the same. Most of the time, the commercial success of an album is unpredictable until the album actually hits the shelves.
Together, record sales and the consumption of music on a global scale shape what we know as the most groundbreaking albums of all time. Welcome to Record Head's top 10 albums that changed music forever.
Sgt. Pepper's Lonely Hearts Club Band
The Beatles

Frequently known as some of the greatest songwriters of all time, The Beatles released "Sgt. Pepper's Lonely Hearts Club Band" in 1967. They combined rock songwriting with elements including vocal harmonies, visuals, and experimentation across this release like never seen before. The Beatles ignored what made them famous previously, and it resulted in one of their most commercially successful albums.
The Dark Side of the Moon
Pink Floyd

Pink Floyd provides an eye-opening experience for progressive rock crowds. The band uses traditional rock instruments across the album but introduces tape loops and analog synthesizers for a different feel. Pink Floyd created a concept album around feelings of greed, time and death that listeners still relate to today.
Thriller
Michael Jackson

Michael Jackson is named the "King of Pop" thanks to his ability to blend pop, rock and soul across his album, "Thriller." Music videos from the album, including "Thriller" and "Beat It," drove album sales and would influence the way pop singers performed. "Thriller" broke record sales and received eight Grammy wins in just one night.
Nevermind
Nirvana

Nirvana shocked popular music with roaring distorted guitars, huge drums and the unmistakable voice of Kurt Cobain. For the first time, the top charts were exposed to Seattle's grunge scene, which would change the way rock bands were signed and recorded for years to come.
London Calling
The Clash

The Clash proved that trends mean nothing. By 1979, punk was beginning to die out temporarily until this double album earned commercial success. The Clash would make punk music an artistic style that could exist on a major label and survive.
It Takes a Nation of Millions to Hold Us Back
Public Enemy
Rap became an art form to make a statement in 1987. Public Enemy brought anti-war and pro-revolution concepts to listeners with beats and hip-hop structures. This release stands as one of the most influential rap albums to date.
OK Computer
Radiohead

Radiohead brings experimentation right to alternative crowds with "OK Computer." The band uses ambient noises and traditional rock instruments to deliver abstract lyrics with multiple layers in each track. This album shows artists that experimental music can indeed be successful.
Pet Sounds
The Beach Boys

The Beach Boys brought listeners rich harmonies, simple songs and early rock sounds with "Pet Sounds" in 1966. The Beach Boys already achieved commercial success with previous albums, so the departure from beach-centered tracks was a new sound for the group. The band introduced horns, strings and more to audiences that already loved their music.
The Joshua Tree
U2

"The Joshua Tree" was U2's way of describing their experiences with America through years of touring. The album is important to popular music, as the band created anthems for pop culture. Additionally, the introduction of guitar effects became a staple for the rock genre.
Led Zeppelin IV
Led Zeppelin

Led Zeppelin proved that rock music is more than just loud drums, singing and guitar with "Led Zeppelin IV." This album is revolutionary for its production style and dynamic tracks that take listeners outside of the rock framework. "Led Zeppelin IV" showed rock bands how to be skillful songwriters with songs like "Stairway to Heaven."
Contact Record Head Today
Looking to add to your vinyl record collection? Record Head is Milwaukee's hub for buying and selling electronics and media. Contact us today to learn more about how you can expand your music playlist with our products and services.