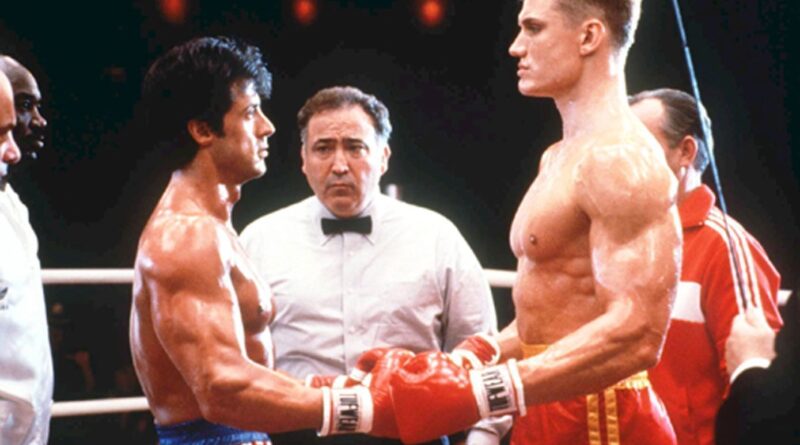 Whether you're an athlete or an armchair coach, when you can't be on the field, on the ice or in the stadium, you may as well get comfortable and watch the best sports movies ever! Watching the top athletic movies of all time gives you inspiration and helps keep the dream alive, even if your team got knocked out of the championships again this year.
1. "Rocky"
Without a doubt, one of the top sports movies of all time is the ultimate underdog story. Even if you're not a fan of wrestling, you'll love following Rocky Balboa as he chases after his dreams. There are good lessons here about perseverance and motivation, and there's a whole series of movies about Rocky to watch.
2. "Field of Dreams"
Known for the famous line "Build it and he will come," this film is about a lot more than just baseball. It's also about dreaming big and pursuing big goals, no matter what life throws at you. This classic about a corn farmer who builds a baseball diamond in his field to eventually host the Chicago White Sox in 1919 is a must-watch.
3. "Miracle"
In the 1980 Olympics, the American hockey team faced off against the Soviet Union and won 4-3, with leadership by coach Herb Brooks. This isn't just one of the best athletic movies. It's also a piece of history.
4. "Raging Bull"
This is what happens when director Martin Scorsese and actor Robert De Niro come together to make a film about boxing. The anti-hero Jake LaMotta (played by De Niro) realizes there's a high price to pay to step into the ring.
5. "Bull Durham"
For catcher "Crash" Davis in the minor leagues, middle age brings mentorship of a newer, younger pitcher and a new romance with a baseball-obsessed woman.
6. "A League of Their Own"
During World War II, men went off to the war. So who was supposed to carry the major leagues? This story details how a group of unlikely women came together to keep the spirit of America's favorite game alive.
7. "Friday Night Lights"
This 2004 movie is based on Buzz Bissinger's nonfiction book, and it takes on a documentary feel with the drama of scripted fiction. This is the story of a small-town Texas football obsession, the personal lives of the players and the drive of one ambitious coach.
8. "The Natural"
This 1984 film looks at the way pro athletes seem almost supernatural. Robert Redford plays Roy Hobbs, a baseball player who emerges from obscurity to become one of the most dazzling players in sports.
9."Bend It Like Beckham"
Many of the top sports movies of all time are about underdogs. But for Jess Bhamra, the obstacles feel even higher. Jess wants to succeed in soccer, just like her hero, David Beckham, but she's a first-generation immigrant with a disapproving mother who tries to discourage her soccer dreams.
10. "Chariots of Fire"
This Oscar-winner from 1981 follows two British track and field athletes training for the 1924 Olympics in the time between the first and second World Wars.
Need more sports movies to round out your collection? Contact us or visit Record Head to find films for every night of the week!