Got old video game controllers lying around? When new game systems come out, most people toss their old controller — but some diehards keep everything. At this point, though, there's a chance that the game system those controllers belong to doesn't work anymore, or that the games you used to play are long gone and tough to replace.
This may leave you with some defunct controllers that you can't bear to get rid of, but don't know what to do with. Here are some ideas.
NES Controller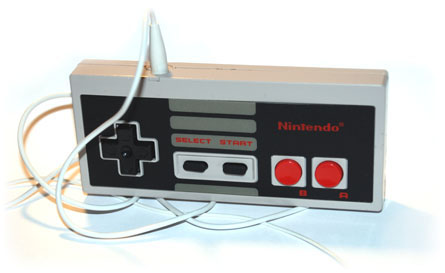 Those cool, iconic Nintendo controllers are not only classic, but they're a pretty cool design, too. One way you can take advantage of that is by making your old Nintendo controller into an MP3 player. It isn't as hard as it sounds and the final product is not only super fun and durable, but you will also be the envy of all your friends!
Here are step by step directions with images. 
Atari 2600 Joystick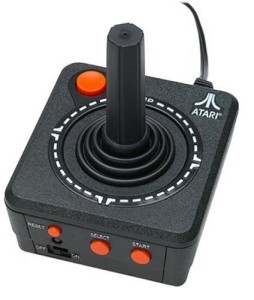 This is one of the most iconic game controllers there is, and if you still have one, it's understandable to want to hold on to it. But what to do with it? Well, did you know that with a few adjustments, your Atari 2600 Joystick could become a TV remote control? It's true! Here's the trick:
1.)  Take a circuit board out of a miniature remote control. Remove the batteries from your joystick and take out one of the plastic partitions between the batteries using a soldering gun.
2.) Slip the circuit board in its place and switch out the wires for the remote's wires. Use the remote's batteries and existing infrared LED lights to send the signal. Replace the AA batteries.
3.) Moving the joystick up and down will change channels, left and right controls volume and the fire button turns it off and on. It really works!
Here are more in-depth directions.
Duck Hunt Gun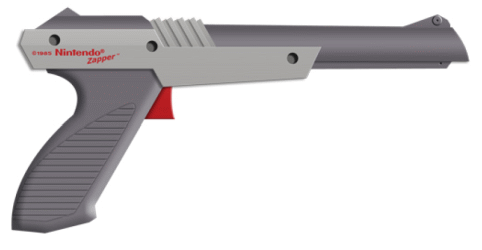 Nintendo's classic Duck Hunt gun probably gave you hours of fun as a child, but it's likely you don't have too much use for it now. But hey, it's still a toy gun! And kind of a cool-looking one, too.
When not make this controller even cooler.  How did you ask?  Make your Duck Hunt gun into a laser gun! Believe it or not, this is relatively simple and will provide you hours of fun.
View the full directions here.
Start Your Project at Record Head
Does one of these awesome repurposes look fun? Record Head has a large selection of video game controllers.  It might even inspire you to come up with a repurposing idea of your own.  We also have video games, consoles and more in the Milwaukee area, stop by to see us 7045 W. Greenfield Avenue, West Allis, Wisconsin Today