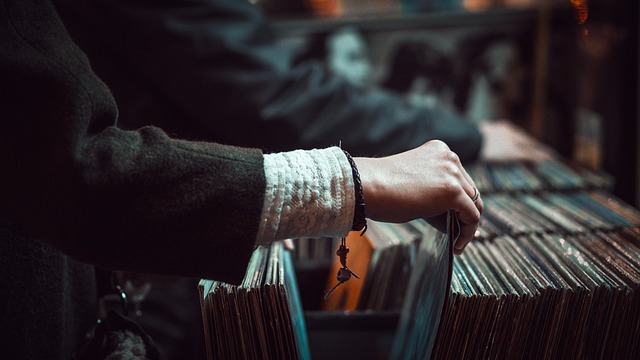 How's your vinyl collection doing? If you're a fan of vintage music in Milwaukee, you have no doubt combed Milwaukee independent record stores looking for some of the classics that you can enjoy at home — scratchy sounds, feedback hiss and all!
But how many really rare LPs do you have in your collection? You may want to go back and see if you have one of these gems hiding between the covers!

"God Save The Queen" (Canceled Single)
 — The Sex Pistols
Approximate Value $20,000
Only nine copies of this record remain, thanks to Sid Vicious' classic bad boy antics getting them booted from the A&M label and A&M destroying most of the copies in response.
"The Velvet Underground & Nico"
— The Velvet Underground & Nico
 Approximate Value $25,000
The most valuable version of this classic Lou Reed album is a single 1966 pressing that comes in a plain sleeve with special early versions of Velvet Underground songs.
"Music for Supermarkets"
— Jean Michel Jarre
Approximate Value $33,500
This album makes our list due to the fact that the album is actually a piece of a modern art exhibit. Only one exists, as the artist destroyed the master plates to make sure it would stay one-of-a-kind.
"The Freewheelin' Bob Dylan" (Withdrawn Version)
— Bob Dylan
Approximate Value $35,000
The original version of this famous Dylan classic, released in May of 1963, features four extra songs for a U.S.-only release that was quickly withdrawn. For unknown reasons, the album was then re-released with 4 new tracks.
"Do I Love You (Indeed I Do)"
— Frank Wilson
Approximate Value $37,000
Only two known copies of the original 250 demos still exist of this northern soul 45 RPM. The canceled release of the album was due a poor reception and Wilson deciding that he would rather produce then perform.
"Caustic Window" (Test Pressing)
— Aphex Twin
Approximate Value $46,000
Aphex Twin is the nom de music of electronic musician Richard D. James. There were only five pressings made of the 1994 album before the project was abandoned altogether.
"Original Stack O'Lee Blues"
— Long Cleve Reed & Little Harvey Hull
Approximate Value $50,000
There's only one copy of this classic blues record known to be in existence.  Adding to the rarity of the record, it's a 78 — a format particularly prized among vinyl collectors.
"That'll Be the Day/In Spite of Anger"
— The Quarrymen
Approximate Value $250,000
It's only natural that a list of the most valuable vinyl recordings would feature Sirs John Lennon and Paul McCartney at the top. This pre-Beatles 78 is the only one of its kind, apart from a few copies made decades later, and is owned by Sir Paul himself.
"My Happiness"
— Elvis Presley
Approximate Value $300,000
This is the earliest known record pressed of Elvis Presley, recorded at Sun Studios. Jack White of the White Stripes bought the original, but he made copies for everyone, so you can get one for a lot cheaper.
"The Beatles" (The White Album No. 0000001)
— The Beatles
 Approximate Value $790,000
All early versions of "The White Album" are pretty valuable, but the early, serial-numbered versions are in the stratosphere — especially the first one. It was sold by Ringo Starr to a collector in 2015 for the sum listed above, making it the most valuable album ever.
Expand Your Record Collection
If you're looking for a new piece of vinyl masterpiece or want to trade in some records of your own, come on down to Record Head at 7045 West Greenfield Avenue in West Allis, WI. We're the best place to buy and sell LPs in Milwaukee. You just might find a hidden gem of your own!