Many great musicians have run their fingers over the strings, but who are the best of the best? The debate will always rage on, but here are our picks for the 10 best guitarists of all time, in no particular order.
Jimi Hendrix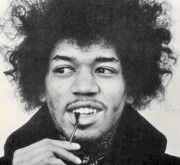 What can you say about a guy who played his guitar upside down and gave us the definitive rock version of the "Star-Spangled Banner?" Many agree that Jimi was one of the best, if not the best, with an axe.
Keith Richards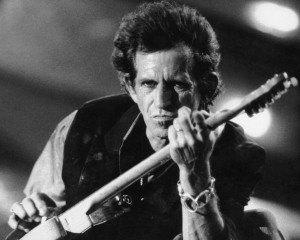 Influenced by greats like Chuck Berry and Muddy Waters, Keith Richards' guitar style is simple but enthralling. His riffs on many of the Rolling Stones' classics are instantly recognizable.
Kurt Cobain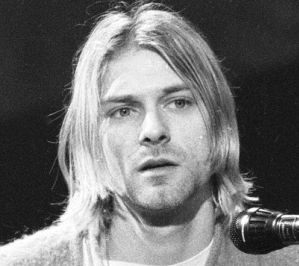 One of the forefathers of alternative rock, Nirvana's frontman found a way to play the guitar in a whole new way, and his acoustic performance on "MTV Unplugged" remains one of the all-time classics.
Eric Clapton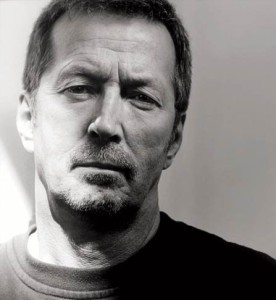 Putting Eric Clapton in a band – the Yardbirds, Cream, Derek and the Dominos – instantly made them into a supergroup. In both his group and solo work, Clapton played with a haunting power that awed his audiences.
Stevie Ray Vaughn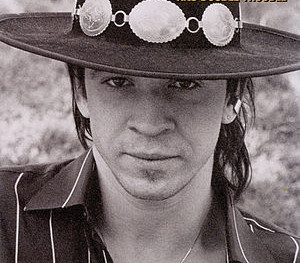 Bringing a unique Texas sound to the world of rock Stevie Ray Vaughn's soulful style (which mixed blues, rock and jazz) filled stadiums and impressed his peers until his premature death in 1990.
B. B. King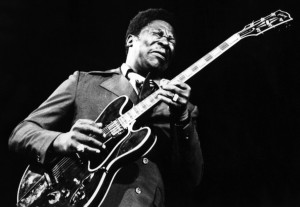 B.B. King and his trusty six-string Lucille melded blues and rock with an electric and raw style that changed the way people thought about blues guitar.  He is regularly referred to as the "King of the Blues."
Duane Allman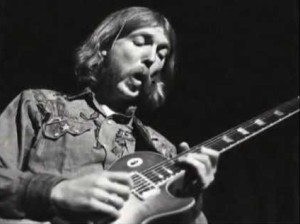 Duane Allman was the guitarist's guitarist, playing with such stars as Eric Clapton, Wilson Pickett and of course, Gregg Allman. His talent and energy was infectious and helped take his fellow performers to another level.
Robert Johnson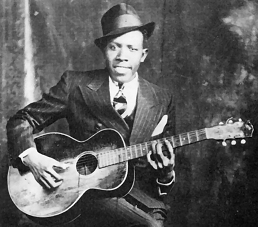 Although he only recorded 29 songs, he managed to influence generations of future guitarists with his work. His talent was so immense that the legend arose he had made a deal with the devil.
Chuck Berry
Many will argue that Chuck Berry invented rock 'n' roll with his catchy guitar licks and signature style. He influenced many of the great rock acts to follow, including the Beatles and the Rolling Stones.
Jimmy Page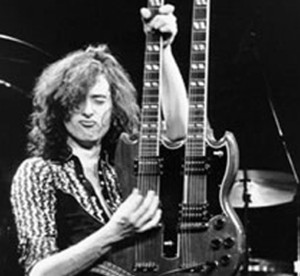 Led Zeppelin defined rock in the 1970s, and since many people feel rock and roll is defined by the guitar, the guitarist for "Stairway to Heaven," and "Kashmir" has to make this list.
Get Inspired at Record Head
If you're inspired by these fantastic guitarists and are looking for a top shelf guitar shop where you can buy guitars in Milwaukee, head to Record Head. Record Head is your musical instrument store in Milwaukee, with vintage guitars, drums and other equipment at great prices. Record Head is also a great location for music, with classic CDs and records just waiting for you. Come by and check us out!