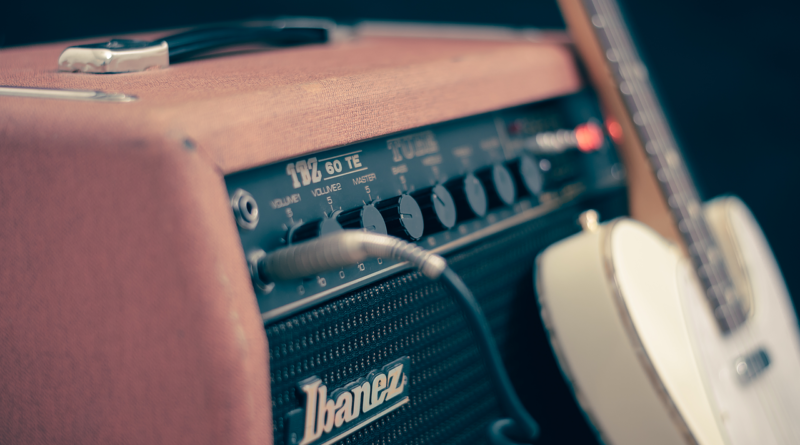 What's an electric guitar without an amp? The right amp will allow you to squeeze the essence out of every note or chord. And guess what? Awesome amps aren't exclusively the ones you buy new in a box. Purchase a used electric guitar amp to enjoy owning a high-end piece of essential sound equipment without overspending. Here's a quick guitar amp buying guide to help you make the best decision.
What Attributes of Used Amps Matter Most?
An amp consists of plenty of parts. It also performs numerous functions. Keep the following amp traits in mind when you're choosing your model online or in person at a place like Record Head:
Tubes versus transistors: Old-model amps relied on the power of tubes to elicit everything from crisp, clean sounds to hard-hitting, crunchy tones. Unfortunately, these tubes are notoriously tough to find and repair. An amp that uses transistors might not appease die-hard fans bent on amassing classic equipment, but they're perfectly reasonable and often cheaper, which is perfect for first-time used amp buyers.
Speaker size and effects: Do you really need a huge speaker to make a big sound? When you test out used amps, you'll discover that the answer is no. Most often, used amp cabinets come with one or more 8-, 10- or 12-inch speakers. If you just need an amp for your dorm room or a small at-home setup, remember that you can get terrific, consistent sound from smaller amps. Joining a band or not worried about waking the neighbors? Aim for several 12-inch speakers.
Wattage: The wattage of your used amp can be deceiving. Yes, it gives you a sense of the amp's power, but wattage isn't everything. Guitar amps with modest wattage can still produce powerful results.
Self-contained versus separate cabinets: Every amp for an electric guitar contains several parts, including the head and speakers. When you want to mix and match heads and speakers, you'll need to invest in amp models in separate cabinets. In addition, you'll want to buy cords to bring everything together.
Other used amp features: Found a funky, eclectic used amp with lots of bells and whistles? It's probably a model that allows players to get some of the best guitar pedal effects from the amp itself. Amps are out there featuring everything from reverb and channel switching to built-in tremolo and unique loops.
Each amp characteristic will play an integral part in giving you the output you expect, so choose wisely!
What Extra Tips Should You Keep in Mind When You Buy an Amp?
Beyond understanding how to evaluate used amps, remember the following tips:
If possible, try the amp with your guitar first: Take your guitar to the music store and plug it into the amps you want to try. You'll never be able to fully judge an amp if you're not using your own instrument.
Try out as many used amps as you can: The first one might seem amazing — until you get to the second, and the third, and the fourth and so on. The more amps you play with, the more comfortable you'll be selecting one for your needs.
Consider buying a new amp only if it makes sense: Can't find the used amp you want? Do a little digging and be patient. New amps are terrific, but they're not the only option. Musicians frequently swap out used equipment in excellent condition, and buying pre-owned will allow you to get a higher-end amp for less.
Factor in maintenance and repairs: As a final note, be wary of getting an amp that will require lots of TLC and pampering if that's not your thing. Yes, tube amps may send you into nostalgia heaven, but they need more babysitting. Make sure you're prepared to give extra care to these and similarly high-maintenance machines. If that doesn't sound fun, go with a transistor or look for ultra-modern digital models.
Feel Great About Your Electric Guitar Amp Purchase
Be sure to find a seller you trust when you look for a used amp. At our shop, we enjoy helping customers find the right amps for their situations and playing styles. Feel free to come by our store to check out our used equipment, or visit us online to see our inventory.