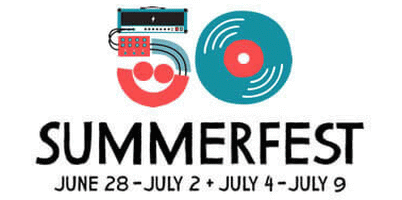 Who wouldn't love almost two weeks of nonstop music? That's what we'll get at 2017 Summerfest in Milwaukee. How can you make the most of your experience, whether you come for the whole June 28 to July 9 event or just for a day? We highly recommend getting a quick education on the headliners. Sure, your favorite bands are playing, but you'll also want to get to know the other bands. Showing up to Summerfest with songs in your head will keep you in tune with what's happening on stage and allow you to sing along with top artists from around the globe.
To give you a leg up, we've recommended some of the most popular and coolest songs from main performers on the American Family Insurance Amphitheater.
Red Hot Chili Peppers

The Chili Peppers have been rocking arenas since they began in Los Angeles in the early 1980s. It took a little while for this funk group to catch on, but when they did, they set the music scene on fire with their mad skills and Flea antics. If you want to stay up to date on RHCP tunes at the concert, get an education in these:
"Under the Bridge" (1991) — This breakout song is undoubtedly the one everyone knows. Brush up on it just in case.
"Love Rollercoaster" (1996) — It's part fun, part funkadelic. Chant along with this super awesome song.
"Sick Love" (2016) — Check out the video of one of their newest songs. It's a departure from the 1990s Chili Peppers, but absolutely mesmerizing nonetheless.
Deerhoof

Get familiar with this San Francisco-based group that constantly produces independent songs and records. They are true minimalists who value freedom of artistry above all else. Looking for a new alternative-style band to fall in love with? Deerhoof is your choice. Try out "There's That Grin," "The Trouble With Candyhands," "Paradise Girls" and "Mirror Mirror" to get their flavor.
Jack Irons
Say it ain't so that you didn't realize Jack Irons used to play for the Red Hot Chili Peppers as well as Pearl Jam! Yeah, this guy has chops. He's part punk, part alternative and all skills. You'll appreciate the way he uses his talents to weave together music that you can't help but remember. We're not sure what he'll choose at Summerfest, but be aware he contributed to "Better Man," "Nothingman" and "Jungle Man," among his manly discography.
Luke Bryan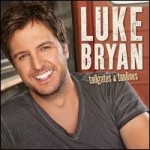 Luke Bryan hasn't been around for decades, but he's made a splash in the time he's been on the scene. He's 2017 country all the way, representing everything modern listeners adore about the genre. We also hear he's a heck of a nice dude who's thankful to his fans for giving him the chance to make it big. Our guess is that he'll perform some of his latest tunes, like "Kick the Dust Up" and "Huntin', Fishin' and Lovin' Every Day." He could even throw in some older ones like "All My Friends Say" from the mid-2000s. Who knows? If you like country, you'll love him.
Brothers Osborne
Another country newbie and goodie, Brothers Osborne have been around for just a few years with "Let's Go There," "Rum" and "Stay a Little Longer." Because they are just achieving a solid fan base, they could use audience members like you who want to help them hit the big time for the long term.
Paul Simon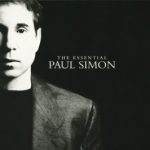 Um … can you say legend? Although he has folk artistry roots, Paul Simon also had some poppy radio hits like "Call Me Al." He's explored tons of genres, including African-style musicality and instrumentation. Plus he was half of Simon and Garfunkel, the group millennials' parents and grandparents couldn't stop talking about. Do your duty and check out older melodies like "Scarborough Faire" as well as traditional '80s pieces like "Graceland."
Brandi Carlile
Brandi Carlile hails from Washington State and is versed in numerous categories, including folk, rock and country. She'll enchant you with her haunting vocals. This is one artist who truly believes in what she does. Not only does she sincerely connect with audiences, but she also does it with ease. "Throw It All Away," "Tragedy" and "Keep on the Sunny Side" will give you a taste of her abilities.
Pink
OK, you've heard of Pink. Everyone has. Have you seen her lately, though? Although we'd bet she'll be singing some of her uber-standouts like "Don't Let Me Get Me" and "Try," you never know with Pink. She definitely mixes it up and gives a terrific concert no matter what she chooses.
The Chainsmokers
Electronic dance music, also known as EDM, goes hand-in-hand with The Chainsmokers. Not sure you're up to some EDM fun? You'll change your mind after you hear them rock songs such as "Paris" and "All We Know." Another one to note? "#Selfie." Pull it up and dance to the beat.
Zac Brown Band
Resorting to the roots of Southern rock and country, the Zac Brown Band has its own unforgettable ambiance. Who couldn't get their toes tapping and tongues moving to hits such as "Chicken Fried," "Homegrown" and "Beautiful Drug?"
Vice
Vice isn't your typical spin 'em and forget 'em DJ. He's deep into the music scene and 100 percent driven to give the best show every time. He'll take you on a terrific journey around the world and across musical genres with his spinning clout.
Captain Cuts
It's another LA hometown hero story: Captain Cuts hails from the land of nonstop warmth and sunshine. They're songwriters for some of the biggest names in music, including Walk the Moon and The Chainsmokers. They produce and develop up-and-coming artists across the country.
Tom Petty & The Heartbreakers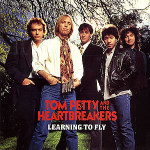 OK … we're pretty certain you've heard Tom Petty & The Heartbreakers about a million times during the course of your life. Who could forget "Mary Jane's Last Dance," "Into the Great Wide Open" or "Free Fallin'?" Take a special trip down Tom Petty memory lane and watch the vintage MTV video for "Don't Come Around Here No More."
Of course, there are tons of others for you to see as well: Chris Stapleton, Dierks Bentley, Cole Swindell, John Pardi, Future, Big Sean, Migos — the list goes on and on. Plus, the Outlaw Music Fest is taking place on the last day of Summerfest, so you can be sure you're not going to miss an iota of opportunities to get your groove on.

While You are at Summerfest…
When you're here, be sure to stop by and say howdy. Summerfest is a hop, skip and jump away from Record Head in West Allis, so be sure to drop by when you come to see dozens of acts. We'll help you find records, DJ equipment, musical instruments and more. Our prices are super-low, and our service is unbeatable. Be sure to share Summerfest stories. We eat, breathe and sleep music, too!