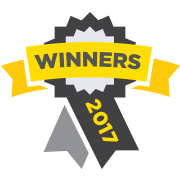 For the tenth year in a row, Record Head has received a Milwaukee CityVoter A-List award in the Records and CDs category. This accomplishment is nothing to sneeze at — the A-List awards get decided by thousands of local experts. Our 40+ years of selling vinyl records, used CDs and other media have earned us the experience needed to get this noteworthy honor. Read on to find out why CityVoter's professionals named us one of the best record stores in Milwaukee.
Buy and Sell in One Location
Here at Record Head, we don't just sell CDs and records — we buy them, too. We give music and other kinds of pop culture a new home, and we let our customers earn some extra cash while we're at it! Businesses and wholesalers can get in on the action as well. Our store gladly buys and sells CDs, DVDs, t-shirts and more in bulk amounts.
Quality Merchandise You'll Love
Whether new, used or refurbished, all of our products have a quality guarantee. We carefully test every item to make sure that we offer only the best. Every new product comes with a one-year warranty, and every used or refurbished item has a 30-day warranty.
A Record Store With Heart
What truly sets us apart from the competition is our experience and dedication. We hire people who love pop culture as much as you do. You'll often find our store filled with lively conversation about the newest music, games and more. Record Head has been in the business for over 40 years, making us one of the most reliable media stores in Milwaukee.
One-Stop Shop
In case you haven't noticed, we specialize in more than just records and CDs. We buy and sell games, movies, musical instruments, electronics and computers at competitive prices. Record Head operates as a record, video game, music and computer store all in one. Our staff members also repair and recycle electronics to bring new life to your gadgets.
Well? What Are You Waiting For?
To see for yourself why CityVoter considers us part of their A-List, stop by Record Head at 7045 West Greenfield Avenue in West Ellis. We offer the best records and CDs in the Milwaukee area!