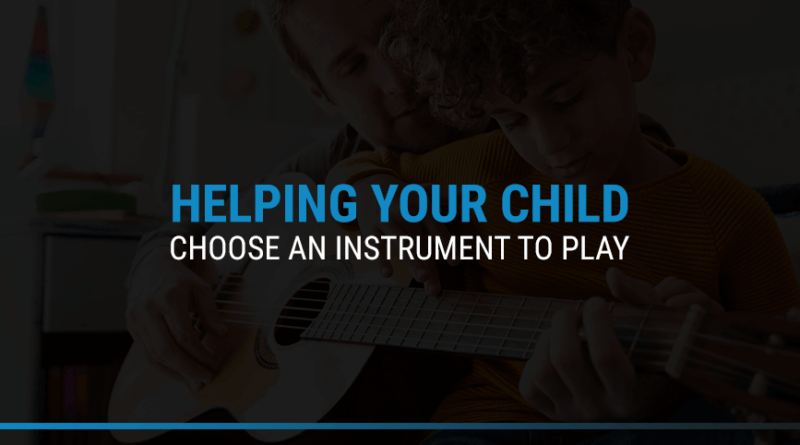 Learning to play a musical instrument is lots of fun for kids and incredibly beneficial in many ways. For many kids, learning an instrument is even a rite of passage. If your child is showing interest in picking up an instrument, you can help guide them in choosing an instrument they will enjoy that is well-suited to their personality and preferences. If your child already knows what instrument they want to pursue, it may be an easier decision. Perhaps they want to join the band or orchestra, but don't know where to start. Let this be your guide as to what instruments are available and how to choose the right one.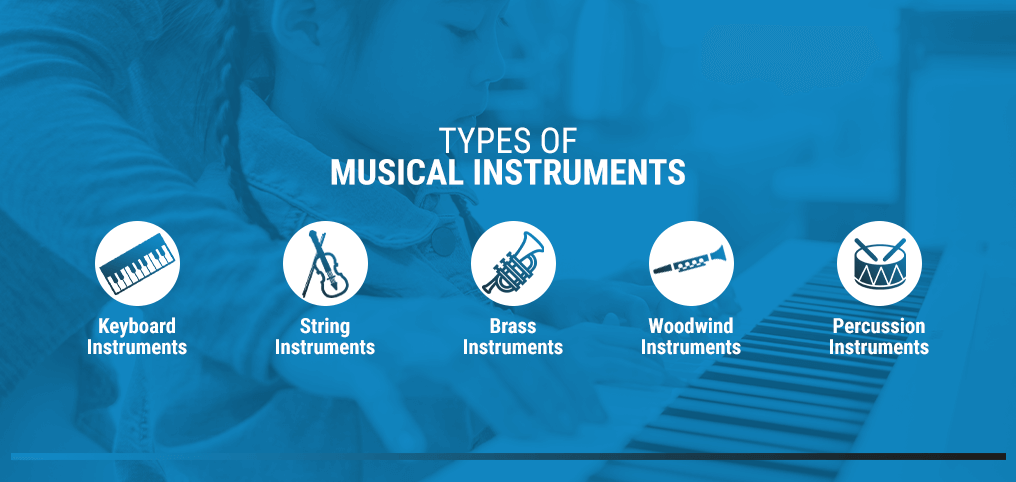 Types of Musical Instruments
In order to find the right instrument for your child, it's a good idea to know a little about all the choices available. Let's take a look at the major types of instruments:
1. Keyboard Instruments
The most well-known keyboard instrument is the piano, and it's a popular choice as one of the easiest instruments for children to learn. Learning piano provides a great musical foundation for new learners of any age, making it easier to transition to other instruments later. Other less-common keyboard instruments include the organ, harpsichord and accordion.
2. String Instruments
The string family provides many popular choices, but they can take a lot of practice to master — especially in the beginning when progress seems slow. The violin is a popular choice among classical string instruments and is available in several sizes that are more comfortable to hold for smaller children. Other classical choices include the viola, cello and double bass. String instruments like acoustic and electric guitar, banjo and ukulele are also popular for beginners and can be used to play folk, pop, rock and other styles of music.
3. Brass Instruments
The brass family of instruments includes the trumpet, trombone, tuba and French horn. Many of these make great choices for a beginner, although the tuba can be cumbersome for a smaller child. Most brass instruments are not too difficult for a beginner and make a nice sound with a little practice.
4. Woodwind Instrument
This group of instruments includes flutes, clarinets, oboes, bassoons and saxophones. The smaller instruments like flutes and clarinets are good for beginners and are easily portable. Flutes and clarinets are also a good starting point with fast progress in the beginning, so students can easily move on to other instruments in the group like saxophones, oboes and bassoons. Woodwind instruments are used in a wide variety of musical styles.
5. Percussion Instruments
Most percussion instruments are bulky and loud, but they are great for beginners. Learning rhythm can help when learning other new instruments later. There's a variety of percussive instruments to explore, including snare drum, bass drum, toms, tympani, xylophone, marimba and lots of smaller auxiliary percussion instruments.
Percussion instruments can involve the whole body, and they sometimes feel like a workout when playing. For this reason, they are some of the best instruments for children with ADHD. And if a drum set is too large or too noisy to have at home, there are rubber practice pads and other methods of practicing that are quieter and more portable.
What Instrument Should My Child Play?
There is no single best instrument to learn for a child, and your selection often comes down to thinking about different musical instruments and personality types to find the best match. If you're wondering how to help your child choose a band instrument, here are some factors to consider:
Personality: Consider your child's personality to see what instruments would match best. Is your child more reserved and introverted, or bold and talkative? What types of music do they like to listen to? Are they studious and willing to keep practicing a difficult instrument? Would they like to play solo or as part of a large group?
Available lessons and groups: Before your child picks up an instrument, you'll want to make sure you can find a teacher if private lessons are needed. Also consider what bands, orchestras or other musical groups are available at your child's school or in your community. If they want to join a school band, find out what instruments are included in the band and if there are any high-demand instruments and players. Most concert bands include brass, woodwind and percussion instruments, and orchestras may be all strings or a combination of strings with concert band instruments.
Instruments by age: Take into account your child's size and stage of development. Age 5 or 6 is a good time to start piano and some stringed instruments, like the violin and guitar. Brass and woodwinds are better at about age 9 or 10, as they require more physical strength and lung capacity.
Health and development: If your child has any breathing problems, a brass or woodwind instrument may not be a great choice. If your child has or will be getting braces, they can make brass instruments more difficult to play, so you may want to consider choosing something else until the braces come off. Younger children who are still losing teeth may also have difficulties with woodwinds and brass instruments. Kids with smaller hands may have difficulty reaching all the notes on a big instrument, like a bassoon.
Portability and practicality: Think about if your child will be able to carry their instrument on their own to practice, or if your home has room for a larger instrument, like a piano or drum set.
With all these factors taken into consideration, the best instrument for kids is the one that they choose and are interested in. Find out what instruments your child truly loves and is interested in learning. If they don't like an instrument, they may be less engaged in lessons and less willing to practice on their own. One of the best ways to find out what your child is interested in is to visit a music store and let them try out a few different instruments. Find out what they're drawn to naturally and see if it's a good fit.
Find Musical Instruments at Record Head
When you're ready to shop for a musical instrument, come take a look at Record Head in West Allis, Wisconsin. Explore our selection of used instruments of all types in a comfortable, no-pressure atmosphere. Used instruments are a great way to get started at an affordable price. And as your musician develops and grows, you can continue to trade up. You may even want to pick up an instrument yourself!
At Record Head, our helpful staff is happy to help you find the right instrument for your child. Call us, contact us online or stop by the shop to get your little musician started!