Buy or Sell TVs and Electronics in Milwaukee
What could be more enjoyable than heading on down to a large, impersonal big-box electronics store to talk to a high-pressure salesperson with questionable knowledge about their pricey new TVs? Actually, just about anything!
If you're not a fan of shopping for your TV at a traditional store, we understand. We aren't, either! That's why, at Record Head Buy-Sell-Trade of West Allis, Wisconsin, we offer you an alternative. No pressure, no glitzy showroom, no sales schmooze, just a vast selection of new and used high-quality televisions at competitive prices. Our knowledgeable team is not there to pressure you into a purchase but to answer any questions you might have, such as Does Brand Matter in Electronics?  and What is the Best Tv for Vintage Video Gaming?
Even better, we also buy used TVs. We want to be your one-stop-shop for all your electronic needs! Whether you're looking for a compact TV for an office or bedroom, or a big screen for your living, family or gaming room, we've got you covered. With over 40 years of experience right here in Milwaukee, we've come to learn a thing or two about buying and selling quality electronics.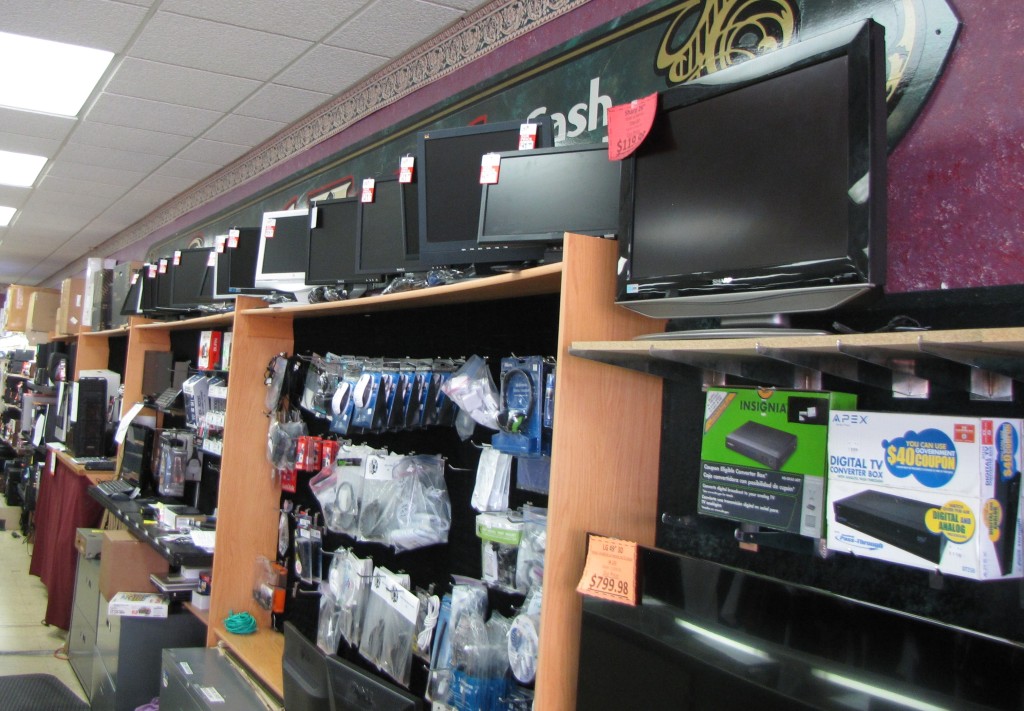 Buy, Sell or Trade Your Electronics

We know that you want: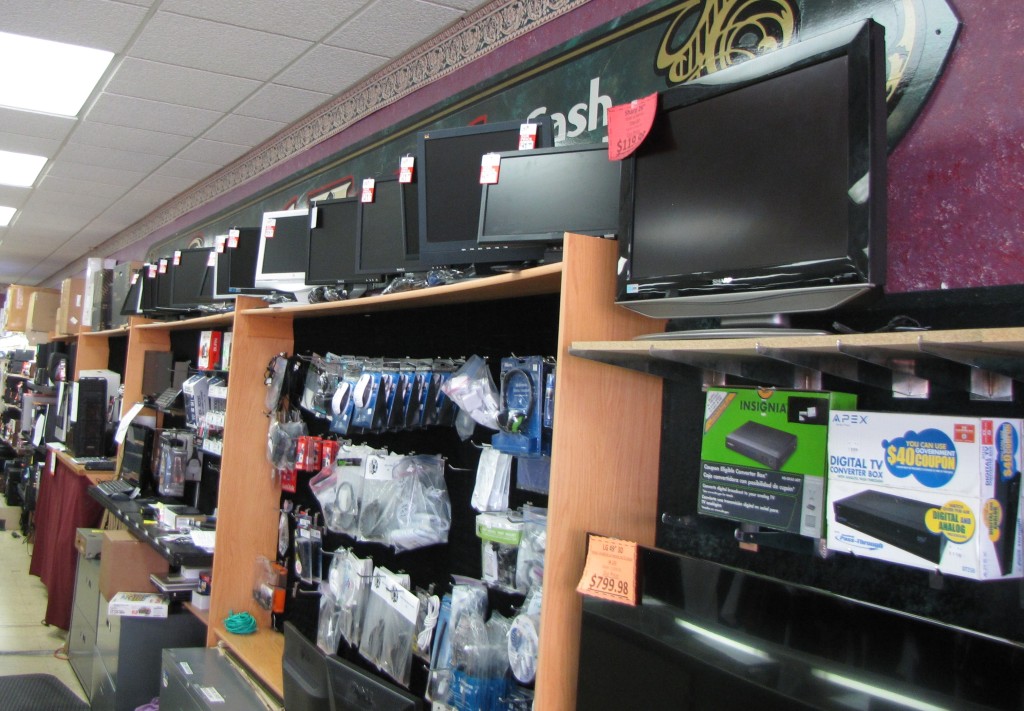 Selection: We all have your favorite TV types, like LED, and LCD. Same goes for sizes! We stock a wide range of TV sizes to fit every room and every budget. You can try out your TV before you purchase it right in our showroom, and get a feel for the clarity of the image, brightness of the colors, width of viewing angle and sound quality before making your decision.
Quality: A TV that doesn't work doesn't do you any good.  All of our TVs are tested, cleaned, and refurbished to ensure they're working properly and are covered by a 30-day warranty against defects.
Price: One significant advantage of being a local, established electronics and media business. We can focus on offering you the best prices on all your TV needs instead of spending money on expensive stores and displays that don't add any real value. When you buy a TV from Record Head, you're paying the best price we can offer.
You see, TV shopping CAN be smooth and enjoyable! It doesn't matter what your budget is — you're going to find a TV that suits you at Record Head. You'll also find all of the media and sound accessories you could want, like DVD and Blu-ray players, speakers, surround sound systems and all the cables, wires and adapters you could need.
And don't forget about our other types of electronics, like tablets and iPods. We even have the occasional VHS player that finds its way into our stock, if you have an old collection of classic VHS tapes lying around!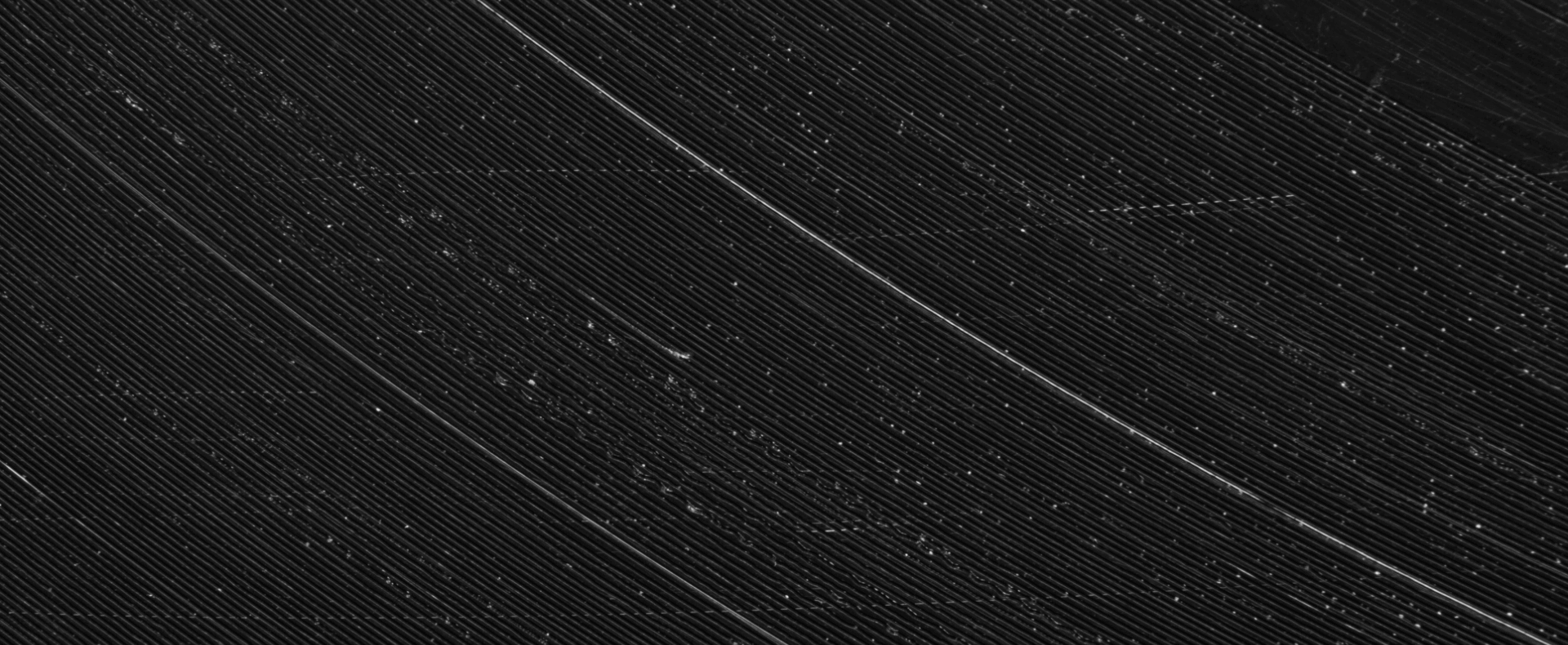 Trust Our Experience
There are tons of TV Stores in Milwaukee, so why would you come to Record Head? To put it simply, we're proud of our reputation as a trusted and respected electronics and media business and work hard every day to keep that reputation growing.
We're a cool, easy-going crew that love our jobs but are also serious and professional when it comes to giving you the information you need to choose the right TV. You'll never get the hard sell, upsell, or any pressure. Come in, look around, and take your time deciding. We'd be happy to hook up a DVD player or video game system to a TV that interests you so that you can try it before you buy it!
We also aim to give the best and fairest price when you're selling your TV. Our years of experience help us assess the condition and quality of any TV, and offer a price you'll be happy with.
Record Head is more than just Milwaukee's Music Store. We're happy to sell you a TV or buy yours, but we're also hoping to make a lifelong customer out of you. We are the exclusive company in Milwaukee that will buy your old televisions.  If you have any questions about trading in or selling your electronics, check out our blog with some helpful hints and tips.  Drop-in when you have a moment and find out for yourself how TV and electronics shopping at Record Head doesn't have to be a headache.
Store Hours
Sunday: 9:30am – 5pm
Monday – Thursdays: 9:30am – 7pm
Fridays: 9:30am – 4pm
**Summer Fridays: 9:30am – 6pm**
Saturday: CLOSED
Our Location
Record Head: 7045 W Greenfield Ave,

West Allis, Wl 53214

Phone: (414) 453-3900
Fax: (414) 453-1756
Follow Us: